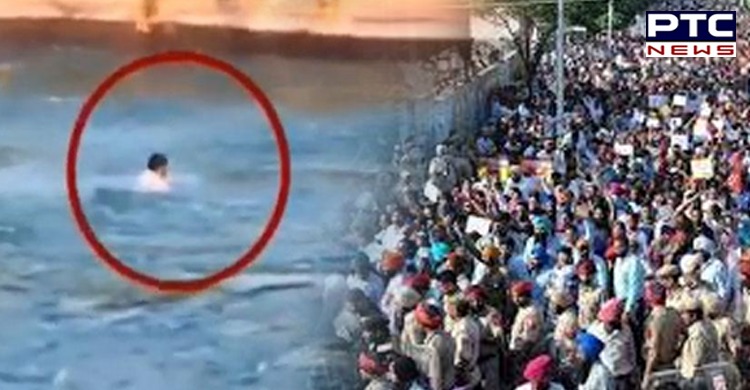 ETT teachers associated with the ETT 2364 Teachers' Union, Punjab, who have been protesting for the past couple of days seeking the issuance of their joining letter, on Thursday staged a dharna on the Bhakra bridge at Pasiana in Patiala. A clash was also reported between the protesting teachers and the police.

One of the protesters jumped into the canal, but was saved by divers. The teachers were selected for 2,364 posts sanctioned by the Punjab Government in December last year, but they have been waiting for their joining letters since.
Also read | Android users, buckle up! The Joker Virus is out again
"Teachers are awaiting their joining letters for the last over seven months. Our joining letters were to be issued in January this year," said protesters.
Earlier on July 8, the ETT teachers had held a half-naked protest march in Patiala in support of their demand.

Notably, ETT or diploma in elementary teacher training is an undergraduate diploma-level course that deals with a good preschool curriculum and can significantly contribute to a child's proper growth. ETT plays a significant role of laying a foundation for further learning through a series of supervised experiences.
Also read | India's Olympic hockey heroes to appear on 'The Kapil Sharma Show'
-PTC News