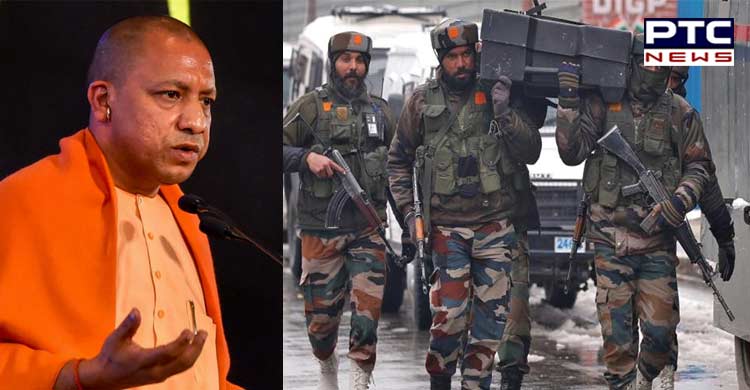 Pulwama Terror Attack: UP CM Yogi Adityanath announces 25 Lakh ex gratia for soldiers martyred
Uttar Pradesh Chief Minister Yogi Adityanath on Thursday announced ex gratia of 25 lakh rupees for the soldiers martyred in Pulwama attack in Jammu and Kashmir. Yogi Adityanath has also announced one job for one member of the families.
Out of the 45 slain CRPF personnel , 12 soldiers from Uttar Pradesh attained martyrdom.
Chief Minister Yogi Adityanath also announced that roads of the village of the martyrs will be renamed after the martyrs.
शहीद होने वाले जवानों में उत्तर प्रदेश के 12 जवान हैं जो कि चन्दौली, महराजगंज, शामली, देवरिया, मैनपुरी, वाराणसी, कन्नौज, कानपुर देहात तथा उन्नाव के निवासी हैं। प्रदेश सरकार प्रत्येक शहीद जवान के परिवार को 25 लाख रुपये की अनुग्रह राशि तथा परिवार के एक व्यक्ति को नौकरी देगी।

— Yogi Adityanath (@myogiadityanath) February 15, 2019