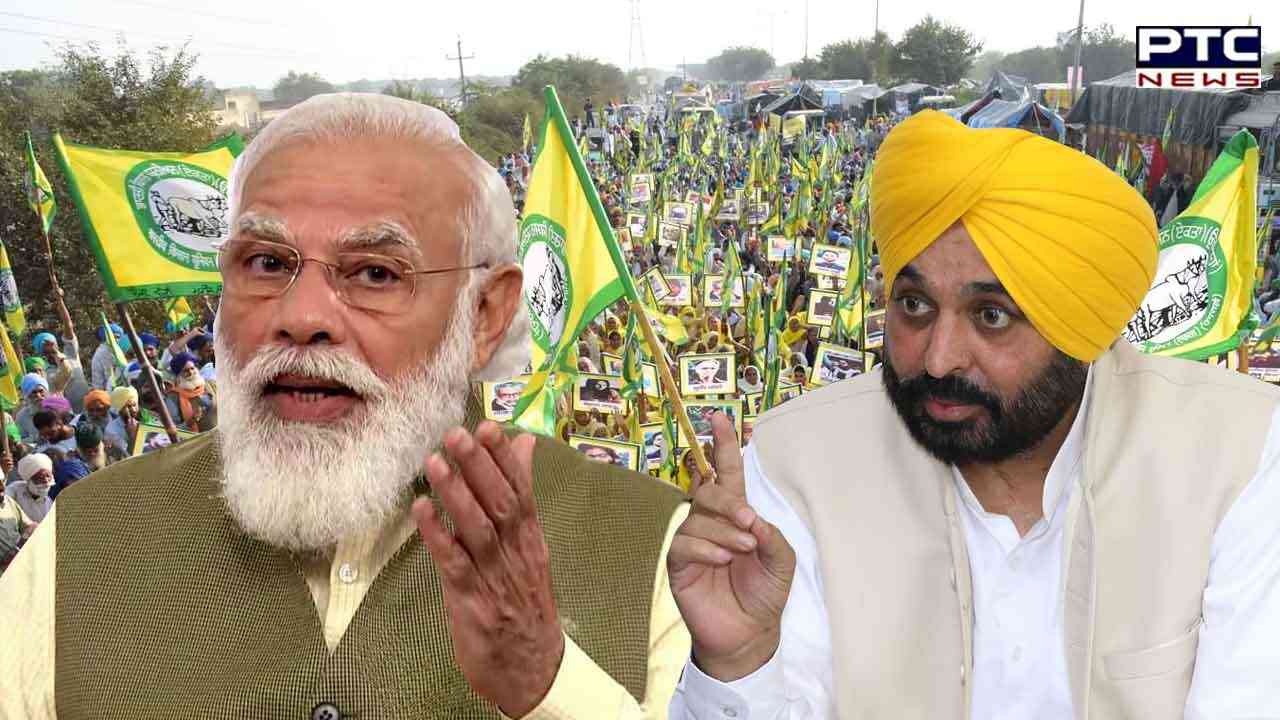 Chandigarh, November 2: In a virtual address on Wednesday, Punjab Chief Minister Bhagwant Mann alleged that BJP led central government is playing revenge politics in Punjab. Taking about hot issue of Air pollution in North India, Punjab CM claimed that neighboring states like UP, Haryana, Bihar etc. are too responsible for air pollution but central government blames it all on Punjab and Delhi as Aam Admi Party is running the territories.

"You come to us to buy rice, but have you ever asked that whether farmers of the Punjab want anything, if they are happy with the given MSP? Nobody in Punjab wants to burns stubble but farmers do not have any alternative. Centre instead of coming up with a solution of stubble burning, is busy avenging success of farmers protest. If you want to play such petty politics go ahead, but do not blame the pollution issue solely on the farmers of Punjab," said Punjab CM Bhagwant Mann.

Taking jibe at central government, Mann said, "Only Delhi, Punjab causing pollution rest of North India is Switzerland". Besides he also stated AQI of few cities that add lion's share in the air pollution.
- PTC NEWS