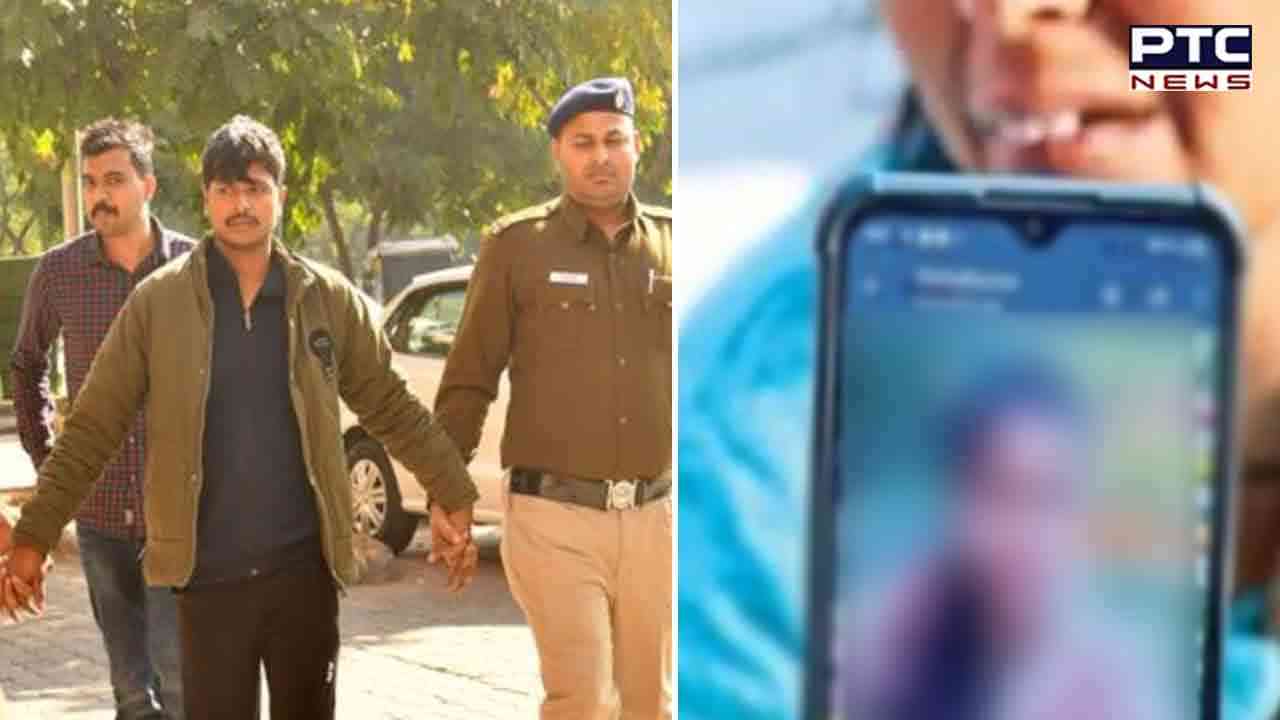 Chandigarh, November 23: Chandigarh police arrested 25-year-old Muslim man Mohammed Shariq, a native of Bihar for allegedly strangulating an 18-year-old girl to death at her residence in Chandigarh's Burail village. According to reports, the man murdered after getting angry over a breakup.
Also Read: ATK Joni Kauko set to be on sidelines due to knee injury
A Hindu girl was murdered in a one-sided love affair in Sector 45 Burail, Chandigarh, arrested by the police. The Muslim youth who killed the girl is a resident of Bihar. Police arrested him from Sector-43 bus stand when he was trying to escape out of Chandigarh after the murder. In the case of one-sided love affair in Burail, Sector-45, 25-year-old Muslim youth Mohammad Shariq barged into the house of 18-year-old Hindu girl Mamta and strangled her to death.

According to the reports, girl knew that Mohammad Shariq was married. For this reason, the girl had stopped talking to Shariq who was pressurizing her to have an affair. Both had met in Burail. The young man and the woman lived as tenants in a house opposite to each other. The accused is originally a resident of village Bela located in Madhubani district of Bihar. Mohammad Shariq, who was on the run after the murder, was arrested by the police near the Sector-43 bus stand in Chandigarh.
The mother of the deceased girl supports her family by doing house cleaning work and the girl's father lives in his native village in Uttar Pradesh. Victim's brother, who is a Class VI student, had left home on November 19 in the morning. On his return in the afternoon, he found the main door of his rented house open and the girl lying unconscious on the bed. On being informed by the son, the girl's mother reached the spot, raised an alarm and called the neighbors who took the girl to the Government Multi-Specialty Hospital, Sector 16, where the girl was declared dead on arrival.

Mohammad Shariq worked as a food delivery boy in a hotel while the deceased girl was a class 12 student in a government school. It is alleged that Mohammad Shariq did not tell the deceased girl that he was already married and was continuously pressurizing her to have an affair with the deceased girl for the last few months.
According to the Chandigarh Police, in the initial investigation, it seems to be a case of one-sided love and investigation is being done on the same angle. The police is also probing this angle whether the girl was raped before her murder. According to the police, mother of the deceased girl has informed the police that Mohammad Shariq was pressurizing her to have a love affair with the girl for the last few days, but the girl knew that Mohammad Shariq was already married.
Also Read | 14 years of 26/11 Mumbai attacks: The trail of destruction

- PTC NEWS