Chandigarh, January 8: NIA filed Chargesheet against 5 accused in NIA Spl. Court, Mohali in RC-01/2022/NIA/DLI. The case pertains to a bomb blast at Court Complex Ludhiana on 23.12.2021 in which 1 person was killed and 6 persons were injured.
The case was initially registered as FIR No 446/2021 dated 23.12.2021 at PS Division -5, Ludhiana Commissionerate, Punjab and re-registered by NIA on 13.01.2022.
Also Read | Joshimath sinking: CM Dhami inspects affected areas, meets families
During Investigation, it has been revealed that Lakhbir Singh Rode, Pak based ISYF/KLF terrorist handler, had planned to execute IED blasts at various locations in Punjab. In order to execute this plans, he, in association with Pakistan based smugglers, recruited India based operatives to smuggle IEDs and to carry out blasts to cause maximum casualties and to strike terror among the general public.

In furtherance of the conspiracy to carry out IED blasts in Punjab, Lakhbir Singh Rode, with the help of Zulfikar @Pehalwan, a Pakistan based Cross-border Arms-Explosives-Narcotics smuggler, Harpreet Singh@ Happy Malaysia, Surmukh Singh@ Sammu, Dilbagh Singh and Rajanpreet Singh, formed a terror gang to carry out blasts and smuggle weapons into India. Lakhbir Singh Rode used the smuggling channels of Pakistan based smuggler Zulfikar @ Pehalwan and his associates - Surmukh Singh and Harpreet Singh to deliver the IED to Gagandeep Singh who planted it to cause the blast in Ludhiana Court Complex and lost his life in the process.
The accused persons chargesheeted under sections sections 120 -B & 113 r/w 307 ,326, 436 , 109 r/w 302 r/w 301 of IPC, Sections 6 r/w 3, 4 Explosive Substance Act 1908 , Sections 16, 18, 20 of UA(P) Act and Sections 4 Prevention of Damage to Public Property Act 1984, are listed below: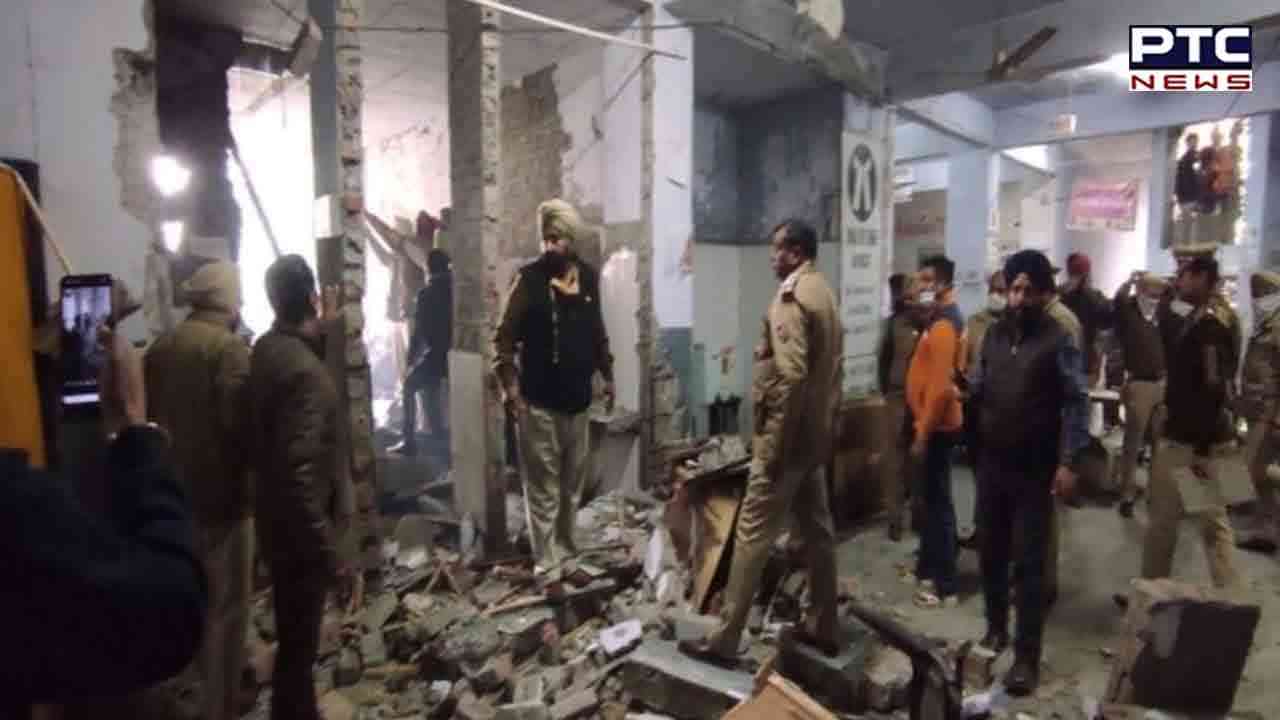 (i) Gagandeep Singh @ Gagi
s/o Amarjeet Singh
R/O Professors' colony, near Mata Guzariji Gurudwara, Lalheri road, Khanna, Ludhiana (dead)
(ii) Surmukh Singh @ Sammu S/O Gurnam Singh Village – Panju Kalan, Tehsil- Lopoke, PS- Bhindi Saidan, Amritsar (Punjab)
(iii) Dilbag Singh @Baggo
S/O S. Massa Singh
R/O Village Chak Allah Bakhsh Tehsil and PS Lopoke Distt. Amritsar (Punjab).
(iv) Rajanpreet Singh
S/O Puran singh R/O Bhandiar Rangarh PS Gharinda, District Amritsar (Punjab).
(v) Zulfikar @ Phalwan
S/O Mohd. Yusuf R/O Dai Baddomalhi, Narowal, Pakistan.
Also Read | Joshimath sinking: Uttarakhand CM says topmost priority is to rescue everyone
Further investigations is underway.
- PTC NEWS