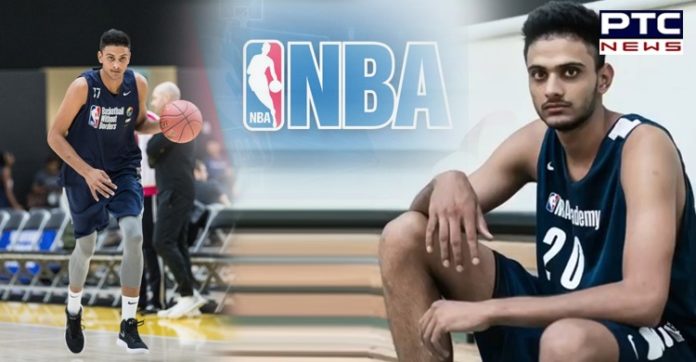 When Ludhiana Basketball Academy started its initiative in scouting tall teenagers, a minimum of 6 ft, no one could believe that this Industrial town's indoor basketball complex would become a feeding channel for the elite NBA league. Punjab Basketball's big heads – Mr. Rajdeep Singh Gill and Mr. Teja Singh Dhaliwal, supported by experienced coach Subramaniam and his team – worked relentlessly to see their efforts bearing fruit with NBA top officials frequently visiting the Ludhiana center. And now after more than a decade, Ludhiana sits pretty high on the NBA list.

And the latest feather to Ludhiana's cap is Princepal Singh, a 6-10 forward from NBA Academy, has signed to play in the NBA G League next season, Only yesterday NBA G League President Shareef Abdur-Rahim. announced that Singh will train and compete alongside the new G League team featuring elite youth prospects He becomes the first NBA Academy graduate to sign with the NBA G League and first NBA Academy India graduate to sign a professional contract.
The NBA's official minor league, popularly known as the NBA G League prepares players, coaches, officials, trainers and front-office staff for the main NBA while acting as the league's research and development laboratory. Featuring 28 teams with direct affiliations with NBA franchises for the 2019-20 season, the league offers elite professional basketball at an affordable price in a fun, family-friendly atmosphere. An all-time-high 57 percent of all NBA players at the end of the 2019-20 season boasted NBA G League experience.

NBA, while spreading its wings and taking the sport to a new level had set up Academies to hunt talented boys and girls for their subsequent drafting in the prestigious NBA events. Since October 2016, NBA Academies have been launched in Australia, China, India, Mexico, and Senegal by employing a holistic, 360-degree approach to the player development program that focuses on education, leadership, health and wellness, character development and life skills. It marks a signature elite player development initiative for the NBA as its student-athletes compete against top competition throughout the year and have an opportunity to be selected for travel teams that play in international tournaments and exhibition games.
Son of Gurmej Singh, a clerk in the State Electricity Board, Princepal comes from Qadian Gujjran village in Dera Baba Nanak block in Punjab's border district of Gurdaspur. Princepal was picked by the Ludhiana Basketball Academy in 2014 to train at Punjab's first indoor basketball stadium that had groomed in the immediate past players like Satnam Singh Bhamra, Palpreet and Amjyot Singh, all of NBA fame. After the demise of Subramanian some years, the coaching command is with his once deputy Jaipal Singh.
When he joined Ludhiana Academy, Princepal was 6'4" at 14, and technically a raw hand who needed attention for not honing up his physical and ball skills but also fitness issues. Determined as he was, he worked hard for fitness to strengthen his core and add agility to his tall frame.
Picked by NBA's India Academy, Princepal then headed for the league's Global Academy in Canberra, Australia. It was there that he nearly perfected his dribbling and matured into an accomplished forward, Princepal played for the Indian U-18 team in the FIBA U-16 Championships where he averaged 22.17 points and 13 rebounds. The same year saw him captaining India at the FIBA U-18 Asian Championships where he averaged 15.5 points and 9.8 rebounds. In 2018, he was also one of 25 NBA Global Academy prospects to take part in a winter showcase in Las Vegas, attended by top scouts and executives. Leading Punjab to the U-19 title last year, Princepal was chosen for the senior Indian team at the 2021 FIBA Asia Cup Qualifiers earlier this year.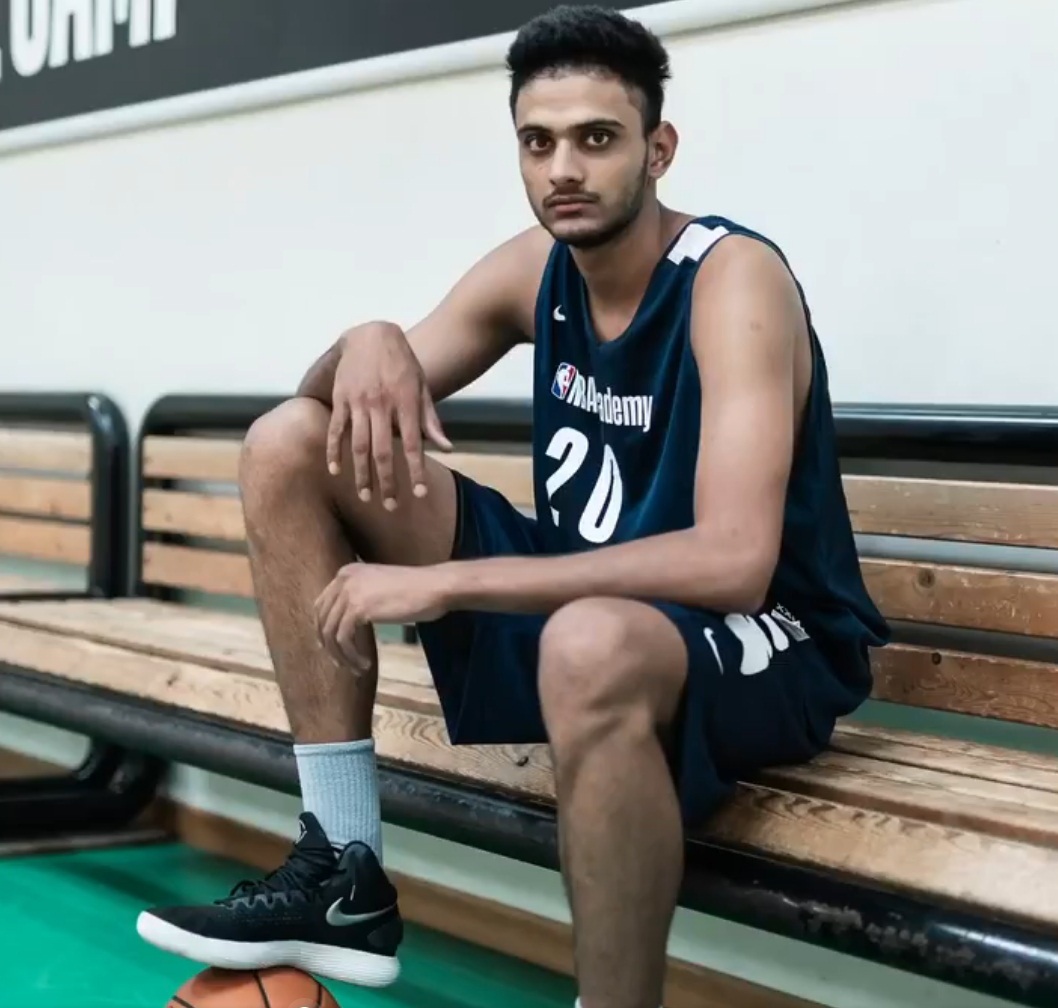 "We are thrilled to be able to offer Princepal the opportunity to begin his professional basketball journey in the NBA G League," said Abdur-Rahim. "We've long hoped that our development pathway for elite high school players would include roster spots for emerging international talent, including players who have participated in the NBA Academy program, and we're excited to have Princepal forging this new path and develop his skills in our league."
"We are very proud of Princepal, who has worked extremely hard to earn this opportunity as he continues to be a trailblazer for the NBA Academy program and basketball in India," said NBA Vice President, Head of International Basketball Development Troy Justice. "Playing in the NBA G League alongside some of the most talented up-and-coming players and under the tutelage of head coach Brian Shaw will allow Princepal to build on the foundation and framework he developed under an incredible staff of NBA Academy coaches in India and Australia over the last several years."
Also Read | Sukhbir Badal, Harsimrat Kaur congratulate Punjabi basketball player Princepal Singh on making it to NBA
Throughout his time in the NBA Academy program, Singh participated in several high-profile international basketball events, including Basketball Without Borders (BWB) Asia 2018, BWB Global 2018, and the NBA Global Camp 2018.
-PTC News