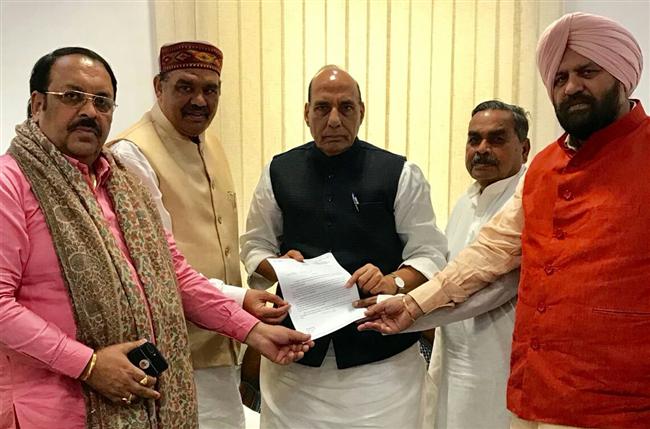 The Punjab BJP Thursday demanded the arrest of Congress leader Jagdish Tytler following his alleged "confession", in a purported sting, on "killing" 100 Sikhs during the 1984 anti-Sikh riots.
A delegation of the Punjab BJP, led by state unit chief Vijay Sampla, today met Union Home Minister Rajnath Singh in Delhi and sought the arrest of Tytler, a party release said.
The delegation submitted a memorandum to the Union minister in this regard.


Sampla said after the alleged "confession", there remained no doubt over Tytler's "role" in the 1984 riots.
"It is evident now that if an FIR is not registered immediately, the truth behind him and other Congress leaders will not be ascertained. Therefore, he should be arrested immediately and probed in custody," Sampla said.
Sampla was accompanied by Punjab BJP vice president Harjit Singh Grewal and Rajya Sabha MP Shwet Malik, the release said.
Delhi Sikh Gurdwara Management Committee (DSGMC) president Manjit Singh GK had on Monday released a video of a purported sting operation recorded in 2011, which he said was received by him from an unknown man on February 3. PTI