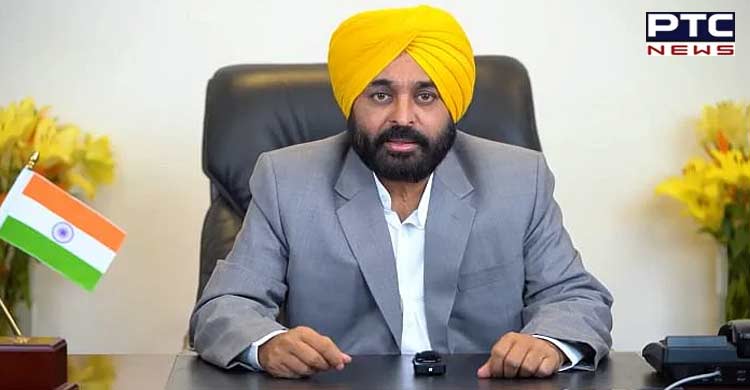 Chandigarh, August 21: Punjab Chief Minister Bhagwant Mann on Sunday took a major decision and announced the quota benefit in jobs at the AG office.

With this, the CM claimed that Punjab has become the first state to implement reservations in the appointments of law officers.
Now, 58 posts will be reserved for Scheduled Castes (SC).
"Today I have wonderful news to share with you. We have introduced 58 additional posts for the SC community in the Punjab Attorney General's Office. The hiring process will be completely transparent and will not include any recommendations," CM Bhagwant Mann said in a roughly translated tweet.
Also Read | No plan to import wheat as sufficient stocks available: Govt
"Our government is working to serve everyone with convenience and respect," he added.
आज एक और खुशखबरी मैं आपके साथ साझा कर रहा हूं।

हमने पंजाब के AG कार्यालय में SC समुदाय के लिए 58 अतिरिक्त पद जारी किए हैं। भर्ती पूरी पारदर्शिता के साथ और बिना सिफारिश के की जाएगी।

हमारी सरकार पंक्ति में खड़े आखिरी व्यक्ति तक सुविधा और सम्मान पहुंचाने के लिए काम कर रही है। pic.twitter.com/zyTsedBxex

— Bhagwant Mann (@BhagwantMann) August 21, 2022
The notification for the appointment of law officers has also been issued.
Furthermore, Punjab Bahujan Samaj Party State Chairman Jasveer Singh Garhi welcomes the Punjab government's decision to provide reserved posts for the SC community, however, accused Bhagwant Mann of ignoring the OBCs.
In response to the development, he stated that the Punjab administration made a hasty and incomplete decision.
Also Read | CBI clarifies after Sisodia takes jibe over 'Look Out Circular' reports
-PTC News