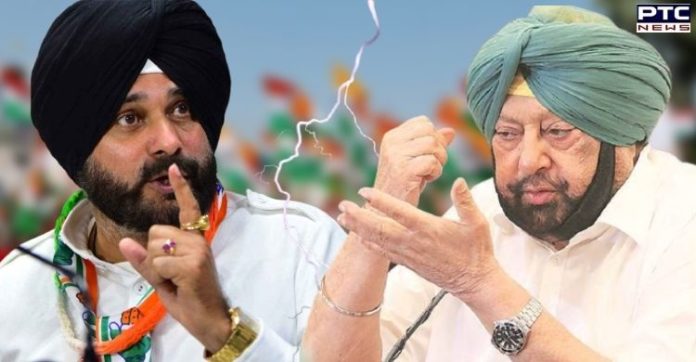 Punjab Chief Minister Captain Amarinder Singh would not meet the newly-appointed Punjab Congress President Navjot Singh Sidhu unless the latter "publicly apologises" for his "derogatory social media remarks" against Singh, said Raveen Thukral, media advisor to the Chief Minister, on Tuesday.

"Reports of Navjot Singh Sidhu seeking time to meet Captain Amarinder Singh are totally false. No time has been sought whatsoever. No change in stance… CM won't meet Navjot Singh Sidhu till he publicly apologises for his personally derogatory social media attacks against him," said Raveen Thukral in a tweet.
Also Read | Actor Shilpa Shetty's husband Raj Kundra arrested for 'making porn films'
Even though the Congress high command has appointed Sidhu as the Punjab Congress President, the tussle between him and Chief Minister appears to be far from over.
Also Read | Punjab CM orders opening of schools, subject to conditions, details inside
Earlier on Tuesday, senior Cabinet minister Brahm Mohindra ruled out any personal meeting with Navjot Singh Sidhu.
He said his appointment as Punjab Congress chief is welcome but he won't meet Sidhu till he resolves his issues with the Chief Minister.
Last week, Captain informed Congress party's in-charge for Punjab Harish Rawat that he will not meet Sidhu until he tenders an apology for his "derogatory" tweets against him.
On the other hand, Navjot Singh Sidhu's camp, reportedly, rejected the demand for a public apology. As per the sources, Congress MLA from Jalandhar Cantt and close aide of Sidhu, Pargat Singh, said if somebody has to apologize, it is Captain Amarinder Singh.
-PTC News