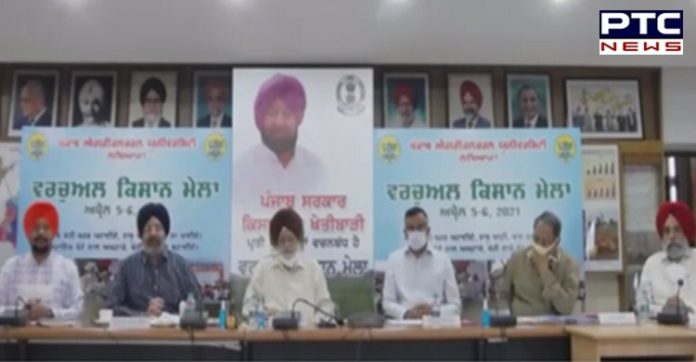 Punjab Kisan Mela: Reiterating his full support for the farmers and the Arhtiyas, Punjab Chief Minister Captain Amarinder Singh on Monday flayed the central government for encroaching upon the rights of the states in its bid to dominate them.

Even as he castigated the Centre over its one-sided decision to forcibly impose the Farm Laws and the Direct Benefit Transfer (DBT) on the state's farming community.
Also Read | India reports more than 1 lakh coronavirus cases, breaks all records of single-day spike

States never faced such problems earlier, said Captain Amarinder Singh, slamming the Government of India for trying to destroy the existing relations and systems, that had worked well for more than 100 years, in the name of so-called reforms, which they were trying to impose without taking the stakeholders into confidence.

Punjab's farmers and Arhtiyas have age-old cordial ties, which the Centre was hell-bent on damaging, he said. Also, he termed the Government of India's tough posturing and ill-conceived decisions as being against the basic spirit of federalism.
Also Read | FCI Bachao Divas: Farmers across India protest outside FCI offices
He said during his earlier tenure he enjoyed the full confidence and support of former Prime Minister Atal Bihari Vajpayee, and subsequently of Dr Manmohan Singh, in all major policy decisions/development issues related to Punjab.
Even as he launched the two-day Kisan Mela organized by the Punjab Agricultural University (PAU), Ludhiana. He expressed his total solidarity with the farmers against the black farm laws imposed by the Centre, in violation of the 7th Schedule of the Constitution which clearly states that Agriculture is a state subject.
The Centre has deliberately impinged upon the state's power, thus jeopardizing the basic structure of democracy, he said.
Click here to follow PTC News on Twitter
-PTC News