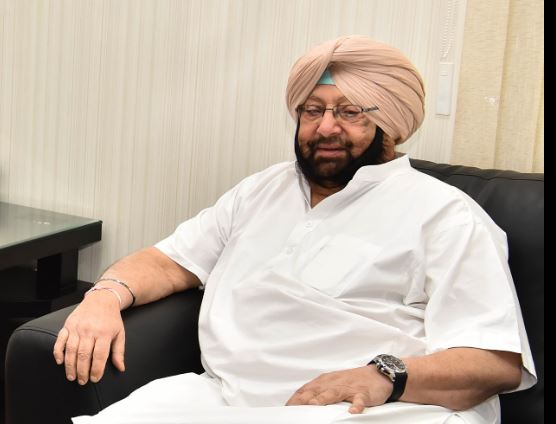 Chandigarh: Punjab Chief Minister Captain Amarinder Singh on Wednesday thanked External Affairs Minister Sushma Swaraj for facilitating the return of Jalandhar native Sukhwant Kaur, who had been sold and tortured in Saudi Arabia, and promised a time-bound action plan by his government soon to prevent unscrupulous travel agents from duping innocent people like her.
Swaraj had on Tuesday spoken to the Chief Minister to apprise him of the situation, prompting an immediate assurance from Captain Amarinder that he would personally ensure Sukhwant's safe return to her home.
The Chief Minister deputed ADC Amritsar to personally receive Sukhwant on behalf of his government as she landed at Guru Ram Dass International Airport, Amritsar, ending the darkest chapter of her life.
With the external affairs ministry's active intervention, the woman, who was forced to work there as a slave, and was badly mistreated and also tortured, finally succeeded in returning home to be reunited with her family this afternoon, a spokesperson of the Chief Minister's Office said. He added that Captain Amarinder was highly appreciative of Sushma Swaraj's efforts in ensuring her safe return.
The Chief Minister urged the external affairs minister to exploit all political and diplomatic channels to end the illegal practice of travel agents fraudulently sending innocent people to other countries, where they are victimised in various ways.
Talking to media persons at the airport, Sukhwant Kaur revealed that she had flown to Saudi Arabia from India on a valid visa. She revealed that after having worked there as a domestic help for a month when she asked about her wages she was told that she had been sold to the family by the agent.
She narrated her woeful tale to her husband over telephone, who in turn approached the Ministry of External Affairs.  Sukhwant thanked the external affairs minister and others who made her return to her homeland possible.
Members of her family and residents of her Ajtani village near Nurmahal in Jalandhar district were also at the airport to receive 55-year-old Sukhwant who was sent to Saudi Arabia by a Delhi-based travel agency.
—PTC News