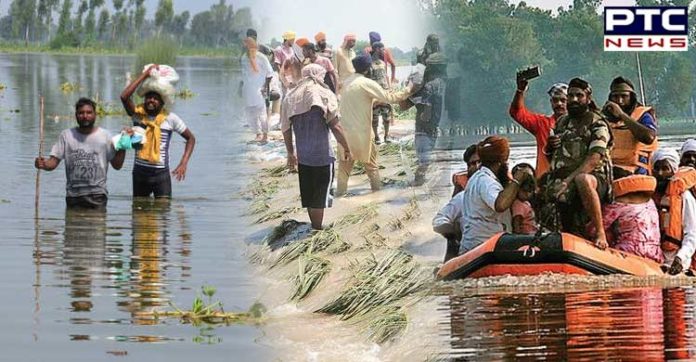 Punjab is facing a unique paradox – floods on the one hand and a dangerously dwindling water table on the other. Overflowing fields and dry taps did not happen all of a sudden. The crisis has built up over the last few years and strangely, no one bothered to do much about it. Finally, alarm bells are ringing now. As Tubewells and illegal "Thullu pumps" or motors came up in newly emerging cities and mushrooming housing societies, groundwater, already exploited for paddy cultivation, sank to dangerous depths.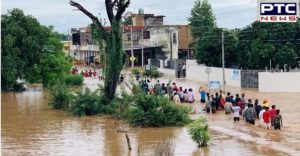 The elaborate water channel system spread across 14,500 km is also of little use as groundwater resources dwindle. All this has happened despite the fact that water is central to the society, economy and the politics of Punjab. In 1984, Punjab had 2.44 million acre-ft (MAF) of groundwater, which dwindled to minus 11.63 MAF in 2013, say, experts. Figures show that over the last few decades, intensive groundwater extraction by farmers using shallow tube-wells has increased by over 500%.
Jalandhar: Flood-like situation in 7 villages of Phillaur following heavy rainfall, see photos
The water is mainly extracted for agricultural purposes, especially because most farmers maintain the wheat-paddy cycle of cultivation.  Awareness is key if Punjab wants to reverse the damage. As of now, the common man remains blissfully ignorant of the danger, stirring only when daily life is affected due to disrupted water supply. People need to think beyond Tubewells and motors and the government needs to take proactive steps to ensure remaining water resources are not squandered.
-PTC News