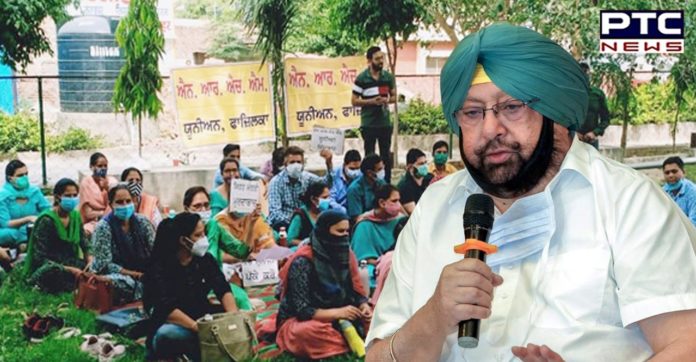 Punjab Government on Tuesday announced to reinstate the employees of National Health Mission (NHM) giving them another chance. A notification has been issued by the Punjab Government for bringing back NHM employees.

The state government on Monday sacked around 1,400 striking workers who did not show up till 10 am on May 10.
Also Read | Coronavirus in India: PM Narendra Modi a 'super-spreader' of COVID-19, says IMA Vice President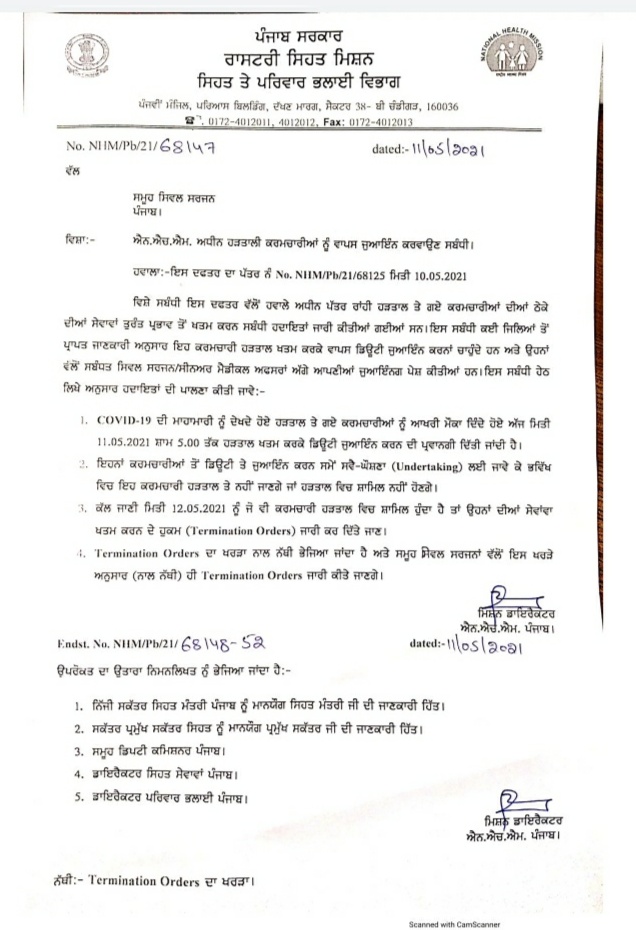 Following the dismissal, the employees had called for an end to the strike on Tuesday and the government granted their request and allowed them to resume their duty.
About 9,000 employees of the National Health Mission (NHM) have been on strike for several days. The NHM employees in Punjab have been given a chance to join back to their duties.
Also Read |  Coronavirus: India records more than 3.5 lakh recoveries, more than new cases
It has been learned that a self-declaration letter would be taken from the employees stating that they would not go on a strike again, after which they would be reinstated.
Earlier, Punjab Health Minister Balbir Singh Sidhu had appealed to the NHM employees to resume their duties from Monday morning in the larger public interest as the state has been dealing with the second wave of coronavirus.
He said that Punjab was combating the pandemic that has witnessed a sharp rise in COVID-19 cases and deaths. "Instead of serving the helpless and needy people in this hour of crisis, it was unfortunate that NHM employees have decided to proceed on with the strike," he added.
Click here to follow PTC News on Twitter
-PTC News