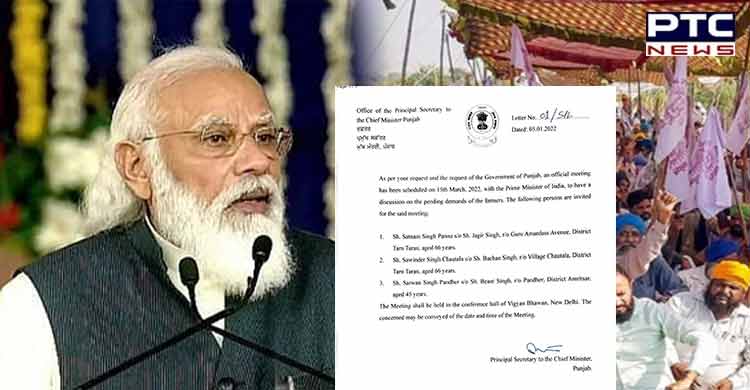 Punjab Government on Wednesday invited three farmer leaders - Satnam Singh Pannu, Sawinder Singh Chautala, and Sarwan Singh Pandher - for a meeting with Prime Minister Narendra Modi on March 15 to discuss pending demands of farmers.

"As per your request and the request of the Government of Punjab, an official meeting has been scheduled on March 15, 2022, with the Prime Minister of India, to have a discussion on the pending demands of the farmers," reads the notification.
Also Read | Covid-19: Night curfew back in Punjab, educational institutions closed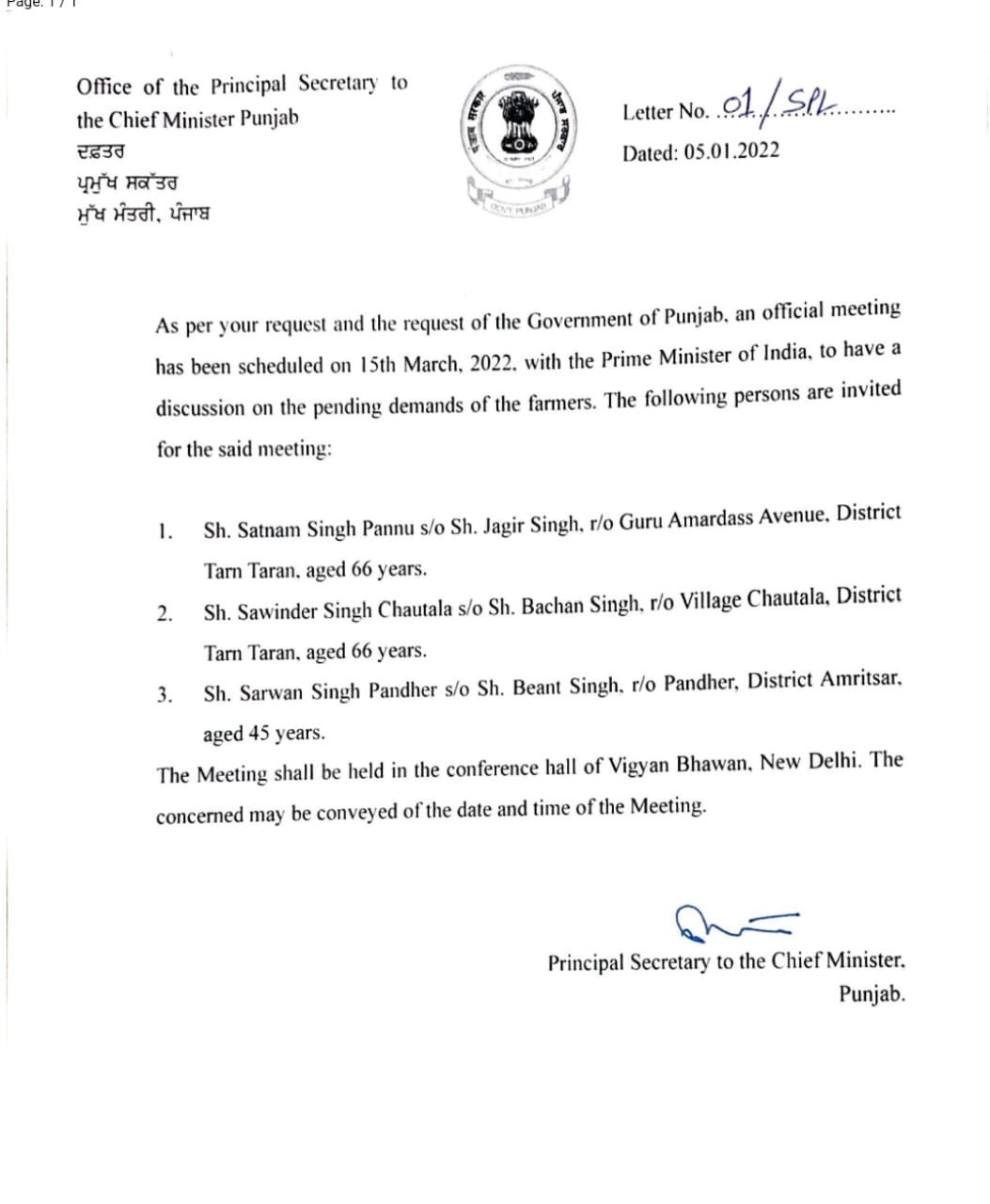 The following persons have been invited to the said meeting:
Satnam Singh Pannu s/o Sh. Jagir Singh, r/o Guru Amardass Avenue. District Tarn Taran, aged 66 years.
Sawinder Singh Chautala s/o Sh. Bachan Singh, r/o Village Chautala, District Tarn Taran, aged 66 years.
Sarwan Singh Pandher s/o Sh. Beant Singh, r/o Pandher, District Amritsar. aged 45 years.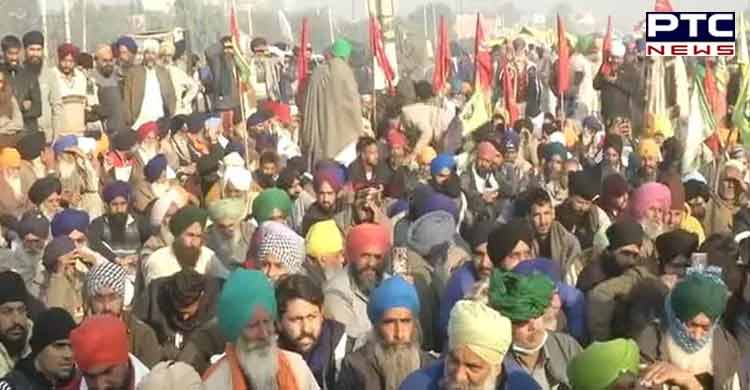 The meeting would be held in the conference hall of Vigyan Bhawan, New Delhi. The concerned may be conveyed of the date and time of the meeting.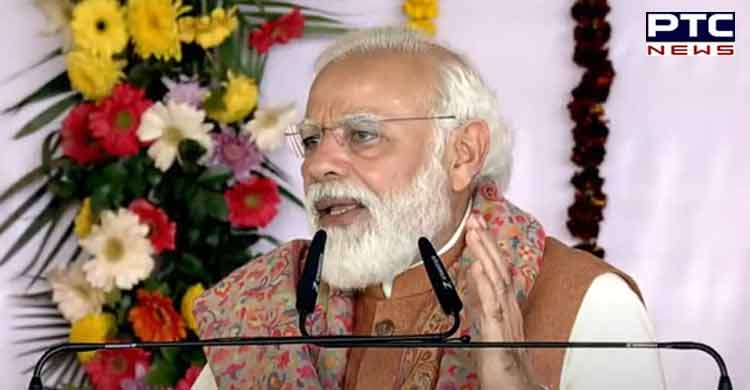 Also Read | Amid surge in Omicron cases, Delhi imposes weekend curfew
-PTC News