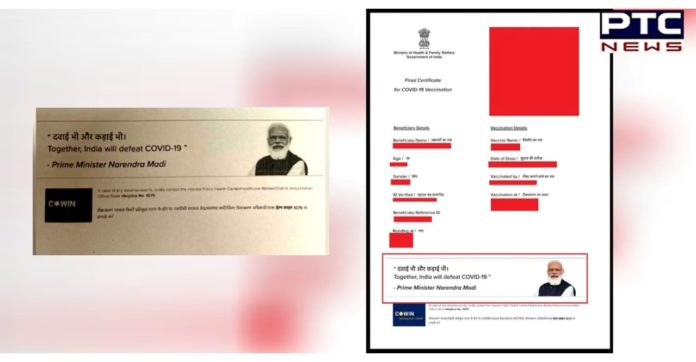 Amid the shortage of COVID-19 vaccine, the Punjab Government has reportedly removed the photo of Prime Minister Narendra Modi from the vaccination certificates being issued to beneficiaries in the 18-45 age group.

As per the report, a vaccination certificate for the beneficiaries was not having a photo of PM Narendra Modi. Meanwhile, the Punjab Government has clarified that it had purchased the COVID-19 vaccine directly from the supplier for people aged between 18 and 45 years.
Also Read | COVID-19 antibody cocktail 'Casirivimab and Imdevimab' effective against B.1.617: Expert
It is pertinent to mention that Jharkhand and Chhattisgarh governments have already removed the PM's photo and have placed their own respective Chief Ministers' photos.
Also Read | Captain Amarinder Singh extends coronavirus restrictions in Punjab, limit on passengers in pvt vehicles removed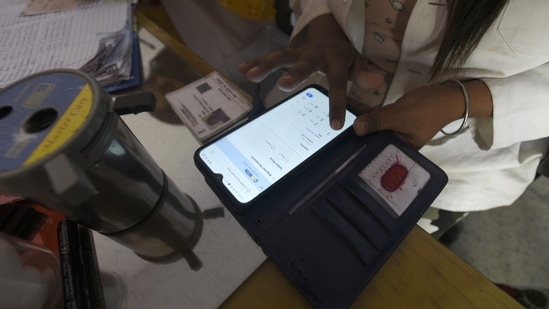 Since the Punjab government was buying vaccines on its own, it could be the reason for the removal of the photo of PM from the vaccination certificates.
On Thursday, Punjab Health Minister Balbir Singh Sidhu said that "We don't have vaccines in the first place. The supply that is being made to us is not at par with our demand."
"It is a matter of concern. It is a 'hand to mouth' situation for us almost every day," he added.
Furthermore, he said that "there can be 1-2 percent vaccine wastage. But we won't let it get wasted to an extent where the vaccines would reach their expiry date"
"It is a different matter if there is needle breakage. There is no vaccine wastage like that," Sidhu said.
Click here to follow PTC News on Twitter
-PTC News