Patiala, September 24 (By Gagandeep Ahuja): As the paddy crops across various districts of Punjab are severely hit by Southern rice black-streaked dwarf virus (Chinese virus), the state government has ordered to sell the affected crop.

Punjab Financial Commissioner (Revenue) KAP Sinha has written to the Deputy Commissioners of five Punjab districts - Patiala Fatehgarh Sahib Hoshiarpur, Ropar, and Pathankot - ordering a crop survey.
Meanwhile, senior Shiromani Akali Dal leader Prof Prem Singh Chandumajra thanked the Financial Commissioner (Revenue) for ordering girdawari in China-virus-affected areas. Earlier, the SAD leader had taken up the issue with Financial Commissioner (Revenue) and sought a solution to the farmers' problem.
Also Read | Punjab Guv writes to CM Bhagwant Mann, says 'legal advisors not briefing you adequately'
Prof. Chandumajra also visited the Ghanour and Sanour areas of the Patiala district which are worst hit by this dwarf virus.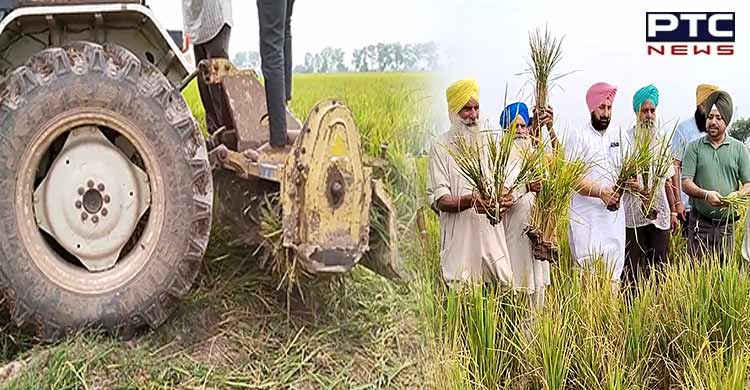 About the virus
Southern rice black-streaked dwarf virus is a double-stranded RNA virus. Infected plants are stunted with narrow erect leaves. It affects both roots and shoots of the plants. In severely infected fields, the infected plants show withering.
The height of the stunted plants reduces from 1/2 to 1/3rd than the normal plants. These plants have shallow roots and can be easily uprooted.
Also Read | MEA issues advisory against fake job offers in Thailand
-PTC News