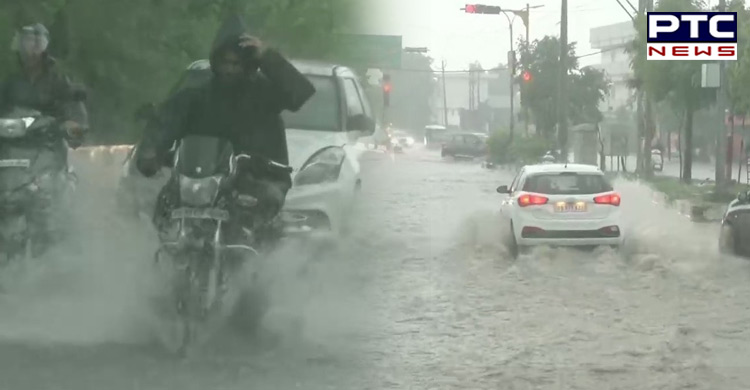 Punjab: Heavy rain lashed out in Ludhiana which resulted in the waterlogging situation on the streets of the city. The picture revealed by the news agency ANI shows the rainfall can be measured as heavy to heavy rainfall.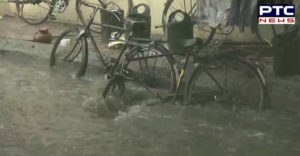 The streets are waterlogged and the weather is looking cool and moderate. The Indian Meteorological Department (IMD), earlier predicted that there will be rainfall in about the start of the August.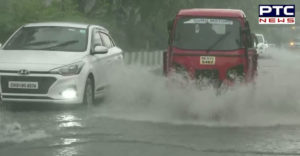 Earlier, when an incessant rainfall was predicted by the Indian Meteorological Department (IMD), Ludhiana witnessed the rainfall first.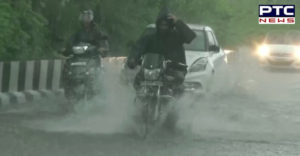 Meanwhile, the native areas like Amritsar, Jalandhar, Chandigarh are still waiting for the rainfall, as there has been no rainfall in the past few days. Though the area of Mohali has witnessed some moderate rainfall, but couldn't meet to the expectations.
Also Read: Ludhiana: Heavy rainfall lashes out giving respite from heat waves
However, the Patiala and Bathinda faced the havoc of incessant rainfall which even led to the flood-like situation in Punjab, is now under control and till now, there is no prediction of rainfall in these two areas by the Indian Meteorological Department (IMD).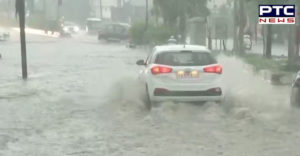 Also, Punjab Chief Minister on behalf of the previous prediction by IMD, alerted the DCs, about the heavy rainfall in Punjab.
-PTC News