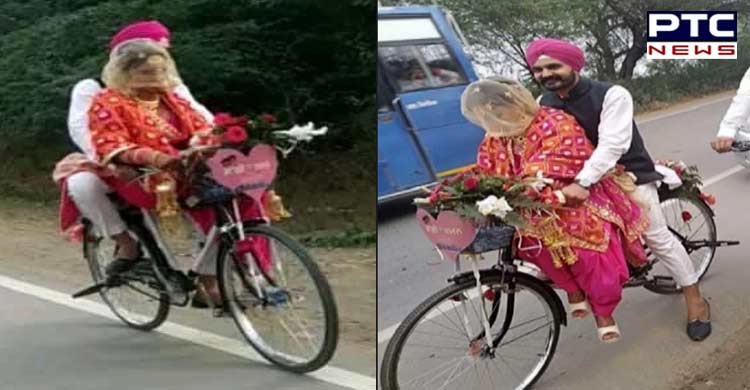 While people in Punjab spend lakhs on a wedding, a farmer's son set a welcome precedent by going to his wedding on a cycle. In Punjab, the common practice is to use expensive cars for weddings, which are rented if the family cannot afford it.
Watch it here:
https://www.facebook.com/ptcnewsonline/videos/2454064308246832/?t=1
Some people stick to tradition and go for the wedding on a horse. But Gurbakshish Singh Gaggi travelled 25 km from his native place of Ramnagar village in Bathinda to Maur Mandi on a bicycle decorated with flowers.
https://www.ptcnews.tv/speeding-car-falls-off-hyderabad-flyover-pedestrian-crushed-to-death-video/
Gurbakshish, an MA student, who got married in a gurdwara, also contended with people staring at him as he was taking his bride home. His family members said he always wanted to have a simple and sober marriage.
-PTC News