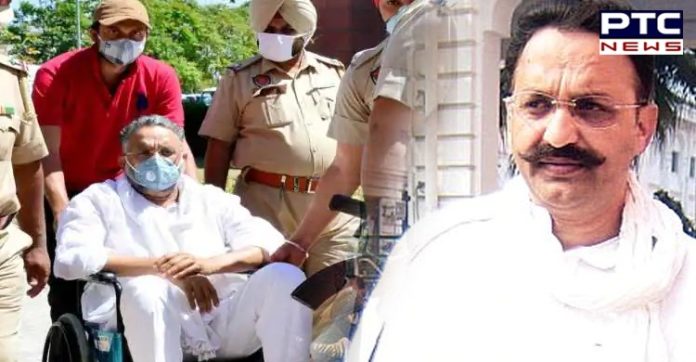 Punjab Police on Tuesday handed over the underworld don and Bahujan Samaj Party (BSP) MLA from Mau Mukhtar Ansari to Uttar Pradesh police. He is facing a number of criminal cases against him.

Meanwhile, the security has been beefed up at Uttar Pradesh's Banda as the police, accompanied by Punjab commandoes, bring back Mukhtar Ansari to the city.
Also Read | Ludhiana Factory Building Collapse: Several injured, feared trapped as building collapses
The hotels around the prison were thoroughly checked as the city outpost in-charge has been directed to carry out verification.

It is pertinent to mention that the Supreme Court, on March 26, ordered the transfer of the BSP MLA to jail in UP from Punjab to face trials there.
Banda jail is referred to as "kaala paani" as several criminals, dons, and dacoits of the Chambal Valley have been lodged here.
Also Read | India reports more than 1 lakh coronavirus cases, breaks all records of single-day spike
Mukhtar Ansari was lodged in Banda jail before he was arrested by the Punjab Police and taken to Ropar jail.
When Ansari was brought to Banda jail in 2017, he was kept in the same barrack which was the most secure part of the prison.
Reportedly, Ansari enjoyed the luxury in the jail earlier, but he might not get the privilege this time.
Banda is a part of the Bundelkhand region in Uttar Pradesh. Bundelkhand is said to be one of the backward regions in context with the development parameters.
Click here to follow PTC News on Twitter
-PTC News