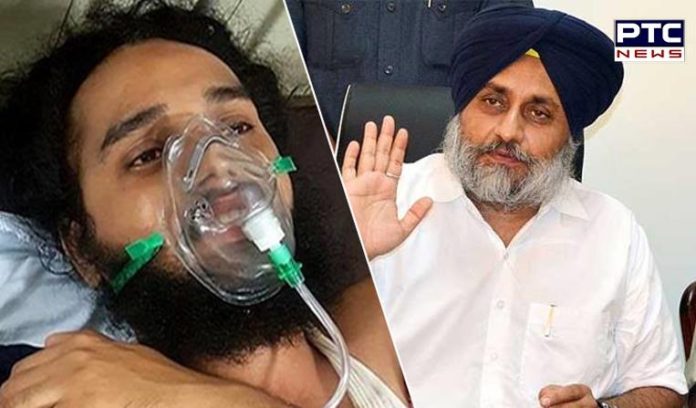 'Punjab Police Is Out Of Captain Amarinder Singh's Control', Sukhbir Badal on Sanaur Case
Punjab's condition has deteriorated, its values and law and order situation has gotten out of the CM's control, said Shiromani Akali Dal President Sukhbir Singh Badal as he refers to the Sanaur case where 6 youth were sexually abused and tortured in illegal detention.
'All wrong torture methods were used against the six Sikh youth by the Punjab Police on Saturday after which one of them was literally battling for life. What else does it indicate if not the carelessness and disinterest of Punjab Chief Minister Captain Amarinder Singh in taking charge of the Punjab Police,' said SAD President Sukhbir Singh Badal.
Also Read : PTC News demands justice for the Sikh youth who was sexually assaulted by cops
'There is nothing like much mantri (Chief Minister) in Punjab anymore', he added.
'An 8-year-old was are raped and the main accused is being guarded in Gurdaspur, what other proof do we need to see the downfall of Punjab?', he questioned.
-PTC News