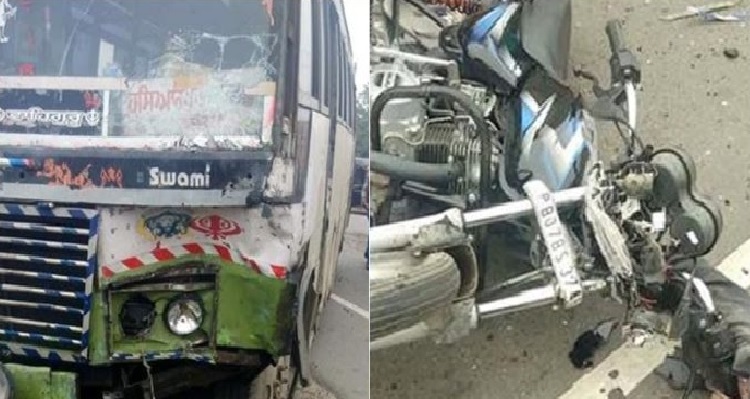 Two youth died on the spot after their motorcycle rammed into a Punjab roadways bus at the Hoshiarpur-Tanda main road on Monday. One of the deceased has been identified as Sudesh Kumar, who is survived by his wife and son.
The man who was riding pillion with him was also killed but he has not been identified yet. The bus driver fled from the spot after the accident.
https://www.ptcnews.tv/rajasthan-14-killed-18-injured-in-a-road-accident-in-bikaner/
A police team reached the accident site after being informed by a passerby and further investigations are on. Police have seized the bus and motorcycle.
-PTC News