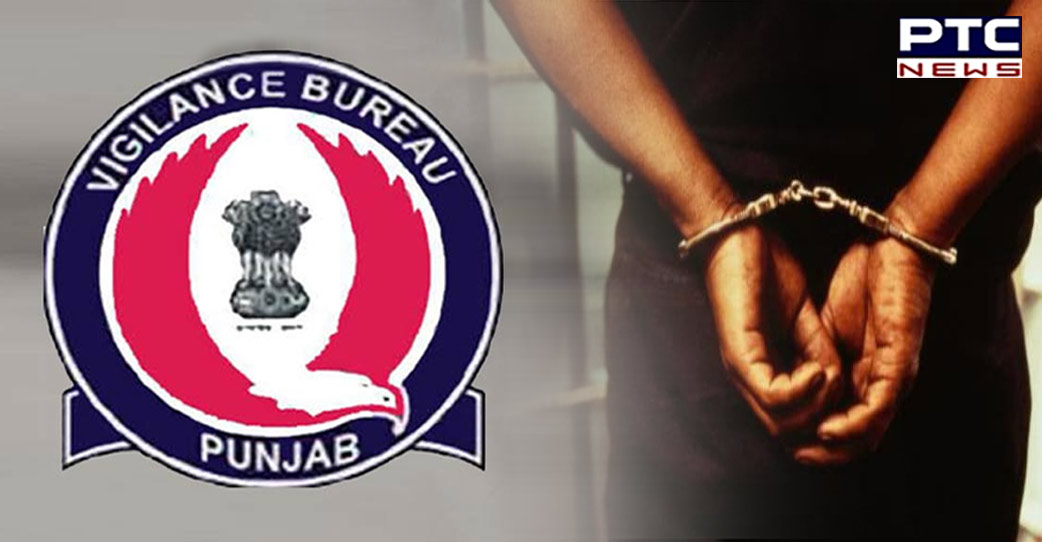 Chandigarh, September 22: The Punjab Vigilance Bureau, during its campaign against corruption in the state, registered a case against the former Sarpanch Satnam Singh and Panchayat Secretary Sukhdev Singh for embezzlement in the funds of Gram Panchayat Sathiali, Block Kahnuwan, Gurdaspur district and arrested the former Sarpanch in this case.

Meanwhile, in a separate case, the Vigilance arrested Baljinder Kumar Kanango, tehsil Khamano and a private person Satpal Singh Satta, resident of village Bhaini Kalan, Fatehgarh Sahib district, on the charge of taking bribe.
Also Read: Exclusive: Three youths beaten up brutally in Mohali phase 9, hooliganism came to limelight
Disclosing the details, the spokesperson of the Vigilance Bureau (VB) said during the investigation conducted by the Bureau, it was found that the duo, former Sarpanch and Panchayat Secretary, has embezzled Rs. 20,08,602 out of the amount of grants and panchayat funds received from the government from the year 2013 to 2018 for the development works of Gram Panchayat Sathyali.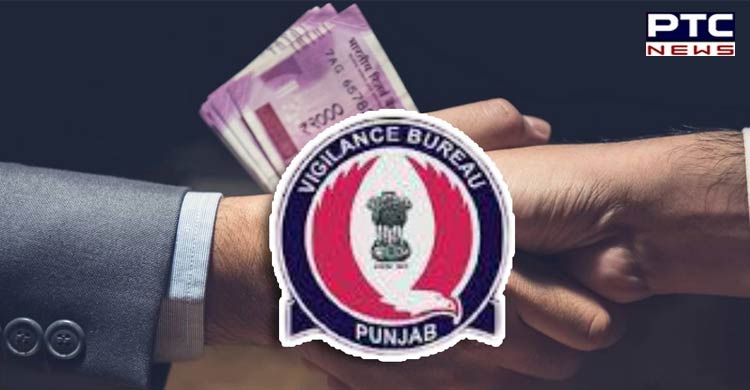 He informed that in the said case, the VB registered a case FIR 18, dated 21.09.2022, against above mentioned accused former Sarpanch and Panchayat Secretary under Section 409, 120-B IPC and under Section 13(1)(a) and 13(2) of the Prevention of Corruption Act at the Police Station Vigilance Bureau, Amritsar. Further investigation of the said case was under progress.
The spokesperson further informed that in a separate case, the complainant Jarnail Singh had filed an online complaint on the VB toll free helpline and alleged that above mentioned Baljinder Kumar Kanungo through Satpal Singh Satta, a private middleman retained by Kanungo, has demanded bribe of Rs 10,000 for demarcation of land purchased at village Bilaspur in Fatehgarh Sahib district. He also alleged in his complaint that the said Kanungo has already taken Rs.3000 as bribe from him and is now demanding more bribe of Rs.10,000 through his agent Satpal Singh.
Also Read: Massive crackdown on PFI leaders: NIA, ED arrest over 100 cadres across 10 states
He said that after the investigation of the said complaint by the VB, a corruption case has been registered against both the accused under section 7 and 7A of the Prevention of Corruption Act at Police Station Vigilance Bureau at Patiala and the duo accused have been arrested.
Further investigation is underway.
-PTC News