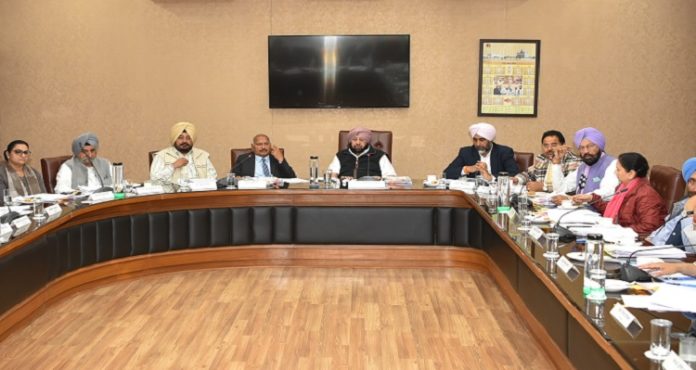 Punjab Latest News: Punjab Chief Minister Captain Amarinder Singh on Wednesday said that he was ready to give up his life rather than give the state's water resources to other states. The CM declared that Punjab did not have surplus water and it would not allow the transfer of water from the basin to non-basin areas.
The government had made every possible effort to achieve this and shall continue to work in for protecting the Punjab water rights to ensure the livelihood of millions of Punjab's farmers and landless farm laborers, said Captain Amarinder Singh. He pointed out that protecting the state's water was a top priority for his government.

The CM stated that they had achieved major success on all the fronts, including the elimination of drugs, maintaining law and order, ensuring Ghar Ghar Rozgar, debt waiver scheme for the farmers besides providing affordable Bijli, Paani and Safai Suraksha for trade, business, and industry.
Also, he said that the eligibility income limit raised from Rs. 6 to 8 lakh and appointment of 4300 Guardians of Governance (GoGs) from amongst ex-servicemen to oversee the execution of all the socio-economic development programs had been widely appreciated by one and all.
Will ensure Kartarpur corridor is not shut down, says Punjab CM
Meanwhile, the CM referred to the various measures taken by the state government for saving the state's water resources. The Chief Minister added that apart from the enactment of the Punjab Water Resources (Management and Regulation) Act 2020, the government had also initiated a unique project namely 'Pani Bachao Paisa Kamao'. It is aimed at incentivizing farmers to save water and earn money by consuming lesser groundwater, he said. The project will be expanded under the Budget 2020-21, he added.
-PTC News