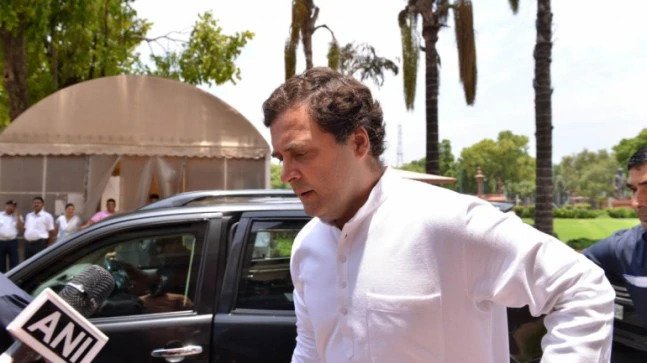 Rahul Gandhi on Saturday appeared in the court of additional chief judicial magistrate at Patna and pleaded 'not guilty' in a defamation case filed by Bihar's deputy CM Sushil Modi.
Gandhi was granted bail on two sureties of Rs 10,000 each.
Deputy chief minister Sushil Kumar Modi had on April 18 filed a defamation case against Rahul gandhi, alleging that he had made defamatory remarks against those having the surname of Modi. In the case, Modi referred the statement of Gandhi at a public meeting in Kolar (Karnataka) on April 13 and found it offensive and derogatory.
Pleading on Gandhi's behalf in the court of Kumar Gunjan, his counsel, AN Singh and Sanjay Pandey argued that the allegations levelled against the Congress leader was false. Modi's lawyers, however, countered the arguments and appealed to the court not to grant bail and start the trial of the case.
"Whoever is raising his voice in the country against the Modi government, against the BJP-RSS, he is targeted through court cases. But my fight will continue," Gandhi told reporters before leaving the court premises.
To a query, he said the voice of people of the country was being suppressed. "My struggle to protect the constitution and the rights of farmers and labourers would continue relentlessly," he said.