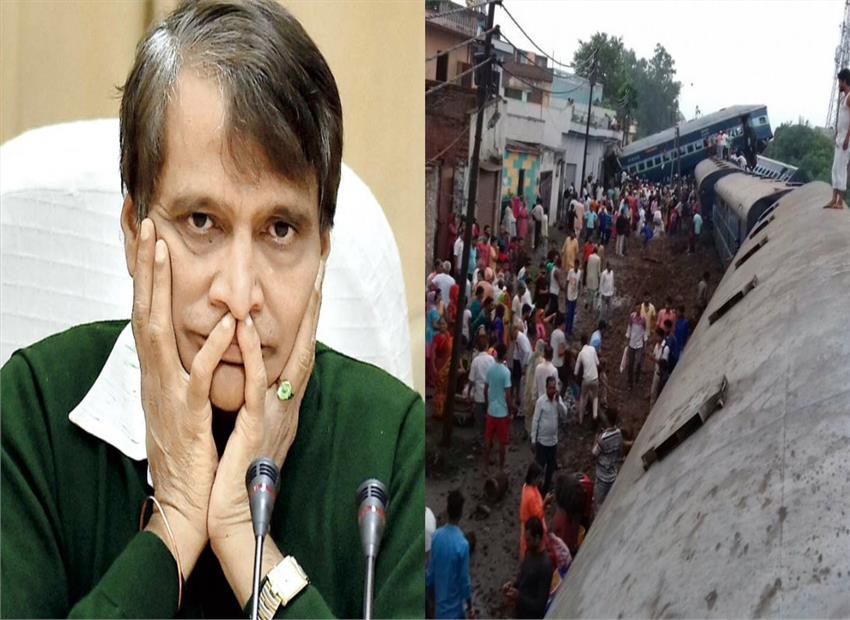 In a meeting with Prime Minister Narendra Modi, Prabhu offered to resign. He also said that he takes full responsibility for both the train accidents.
"I am extremely pained by the unfortunate accidents, injuries to passengers and loss of precious lives. It has caused me deep anguish," the Railway Minister said
Hours after a second train derailed in four days, Prabhu called on the Prime Minister "taking full responsibility" for the state of affairs. "PM has asked me to wait," he tweeted.
Railway Board Chairman A.K. Mittal has also offered to resign in the wake of the accidents. But there was no confirmation if Mittal has quit.
He said in less than three years as Minister, "I have devoted my blood and sweat for the betterment of the Railways".
A Chartered Accountant by profession, 64-year-old Prabhu—formerly in the Shiv Sena had joined the BJP in May 2014 before he was inducted into the cabinet as the Railway Minister.
"New India envisioned by PM deserves a Railways which is efficient and modern. I promise that is the path, on which Railways is progressing now."  Prabhu said that he had tried to overcome "decades of neglect through systemic reforms in all areas leading to unprecedented investment and milestones".
Congress lays blame on the Modi governement saying, since the Modi government took power in 2014, 259 passengers had died and 899 had been injured in 27 rail accidents.
-PTC News