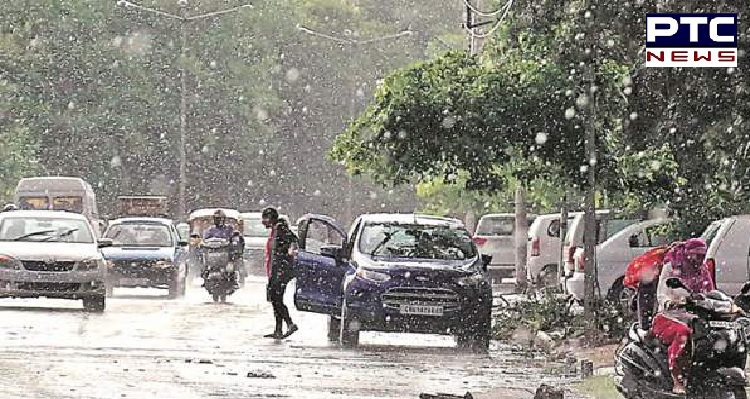 Heavy Rainfall lashed out in Punjab, Haryana, and Chandigarh giving respite from the heat, here on Thursday. As monsoon hits the areas of Chandigarh and Punjab, the rain continues to hit the northern region a few days before the state and Union Territory witnessed the humid weather conditions. The temperature in Chandigarh and Punjab was touching the 40 degrees Celcius since June and witnessed the worst humid conditions and the extreme heat waves.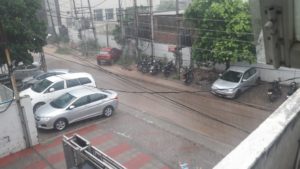 On Wednesday, the city beautiful Chandigarh received 48 mm rainfall, as per the Met department. Besides Chandigarh, the native areas including Mohali, Zirakpur, Kharar also witnessed heavy rainfall. Also the monsoon has brought the relief from the worsten humid conditions in the state and the Union Teritorry. The rains of Monsoon is now pouring down on the Union Territory and the native states.
Also Read: Heavy rains lash parts of Punjab, Haryana
However, the heavy rainfall has caused waterlogging conditions at various roundabouts, roads, streets in the Union Territory and the areas of Punjab and Haryana. The Met Department has forecasted the heavy rainfall for the next five days. The threat would be the Mohali areas as the surrounding witnesses the waterlogging conditions as the rain lashes out the areas of Mohali.
-PTC News