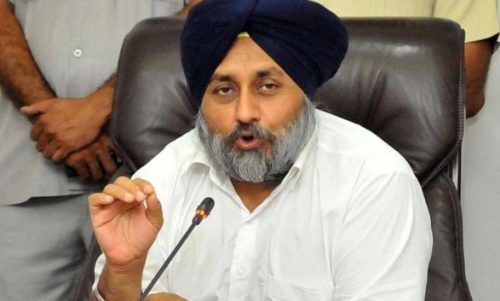 Shiromani Akali Dal president and former Punjab Deputy Chief Minister Sukhbir Singh Badal said that there was strong case for a fresh and full scale inquiry into the mysterious movements and activities of the Late Prime Minister Rajiv Gandhi during the 1984 massacre of Sikhs in Delhi.
"The  Congress leader Jagdish Tytler's revelations on Rajiv Gandhi's mysterious presence on Delhi streets during the 1984 massacre had conclusively confirmed that the massacre had been planned, executed and presided over at the highest level in the Congress party , the government and the then Prime Minister," said Sukhbir Singh Badal.
Tytler's  sensational disclosures also prove that the former PM and the Congress party had been lying all the time to country  about Rajiv's schedule for those days, claiming that  he (Rajiv Gandhi)  had all the time been with the body of his mother. But Tytler's disclosures have let the cat out of the bag. It must be probed at the highest level ," he added.
"Who was behind these calls and how come these were being openly made before television cameras? Why did no one among the high ups try to put a stop to these slogans?" asked Mr Badal.
"He neither issued an appeal for putting a stop to this madness nor did consider it necessary to visit the worst affected areas and families to instill confidence and a sense of assurance in the minds of the traumatized victims. He in fact let the signal go very loud and clear that he had no sympathy with the innocent victims. Why?" asked Mr Sukhbir Singh Badal
The former Deputy Chief Minister further said no one from the Nehru-Gandhi family – the real culprits - has apologized to the innocent victims of the tragedy even up to today, said Sukhbir Singh Badal.
"What was he doing on the streets? No one saw him trying to control or pacify Congress hoodlums, nor was even a claim to this effect ever made by the Nehru-Gandhi dynasty," he added.
The only obvious and logical conclusion is that he was personally  directing and monitoring the massacre of innocent Sikhs to ensure that "the really earth trembled in a big way to justify the size of the tree which he had likened to Indira Gandhi. These are shocking revelations and cannot be allowed to be just read and forgotten," he added.
-PTC News