Rajya Sabha Deputy Chairman Harivansh on Tuesday announced that he will observe a 1-day fast against their unruly behavior with him by opposition MPs in the Upper house of the Parliament during the passing of agriculture Bills on September 20.

Earlier in the day, Rajya Sabha Deputy Chairman Harivansh brought tea for the Rajya Sabha MPs who were protesting at Gandhi statue in the Parliament premises against their suspension from the House.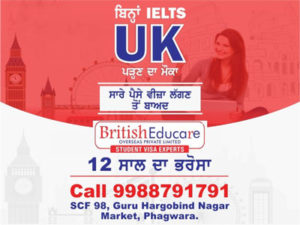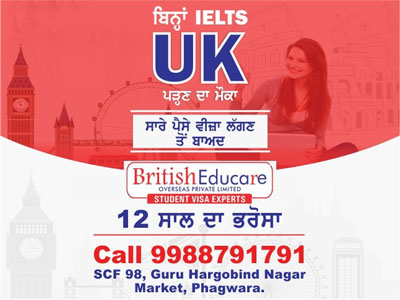 Meanwhile, Congress MP Ripun Bora said that "Harivansh Ji said he came to meet us as a colleague and not as Deputy Chairman of Rajya Sabha. He also brought some tea and snacks for us."
"We started this sit-in demonstration yesterday as a protest against our suspension. We've been here all night," Ripun Bora said.
Also Read | SAD to stage "Chakka Jam" on Sept 25 to support farmers' protest; details inside
He added that "No one from the government has come to enquire about us. Many Opposition leaders came to enquire about us and to show solidarity with us. We are going to continue this demonstration."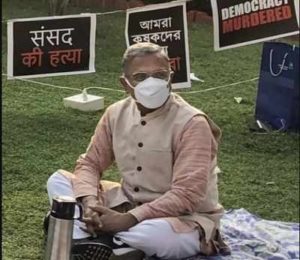 Lauding Harivansh's gesture, Prime Minister Narendra Modi tweeted: "To personally serve tea to those who attacked and insulted him a few days ago as well as those sitting on Dharna shows that Harivansh Ji has been blessed with a humble mind and a big heart. It shows his greatness. I join people of India in congratulating Harivansh Ji."
"For centuries, the great land of Bihar has been teaching us the values of democracy. In line with that wonderful ethos, MP from Bihar and Rajya Sabha Dy Chairperson Harivansh Ji's inspiring and statesmanlike conduct this morning will make every democracy lover proud," he said.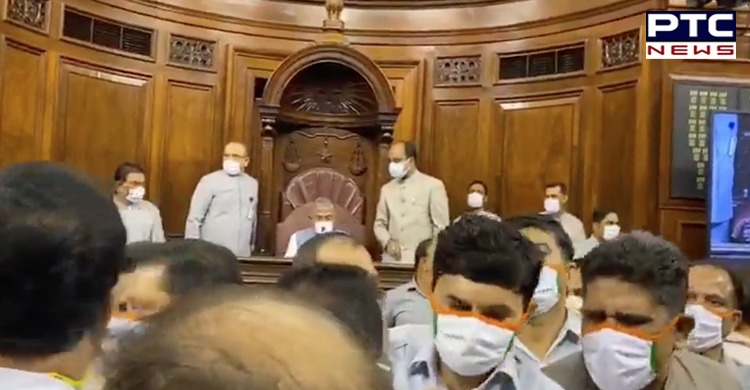 Likewise, Leader of Opposition and Rajya Sabha MP Ghulam Nabi Azad stated that "No one is happy with the incidents that have taken place in this House. The public wants that their leaders should be heard. No one can put across their views in just 2-3 mins."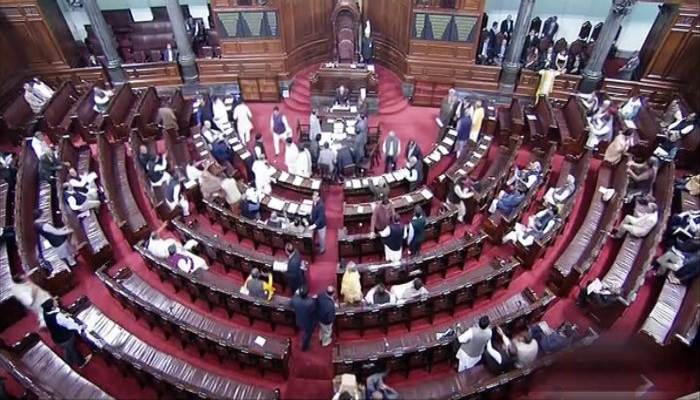 "There will be 90 percent de-escalation if MPs not constrained by time to speak. Suspension of the eight MPs should be restored," he urged.