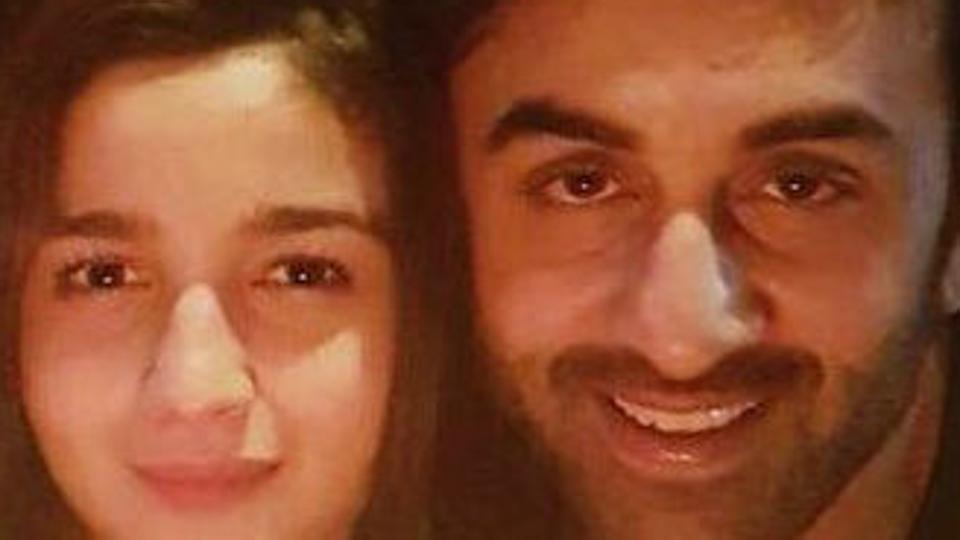 Ranbir Kapoor and Alia Bhatt are taking their relationship to the next level
Ranbir Kapoor and Alia Bhatt were spotted having a late-night dinner at her home along with Alia's father, director and producer Mahesh Bhatt.
The window shades weren't drawn, which gave the paparazzi all the more reason to get a shot of the love birds. In one of the pictures, it almost seems as if Alia has spotted the photographers on the street below, but the window shades remained open.
Ranbir earlier admitted his love for Alia in an interview. He said,"It's really new right now, and I don't want to over speak. It needs time to breathe and it needs space. As an actor, as a person, Alia is – what's the right word? – flowing right now. When I see her work, when I see her act, even in life, what she gives is something that I'm aspiring to for myself. It's new for us, so let it cook a bit."
Alia recently complimented Ranbir on his performance in the Sanjay Dutt biopic, Sanju. She said, "I really liked it. It is a fantastic, fabulous and an outstanding film. I think in my top 10 best film list, Sanju is high up there. Ranbir is outstanding in it. Vicky Kaushal and Paresh ji (Rawal) also did a fantastic job. Everyone including Anushka (Sharma) and Sonam (Kapoor) did really good job. It's a full package."
-PTC News