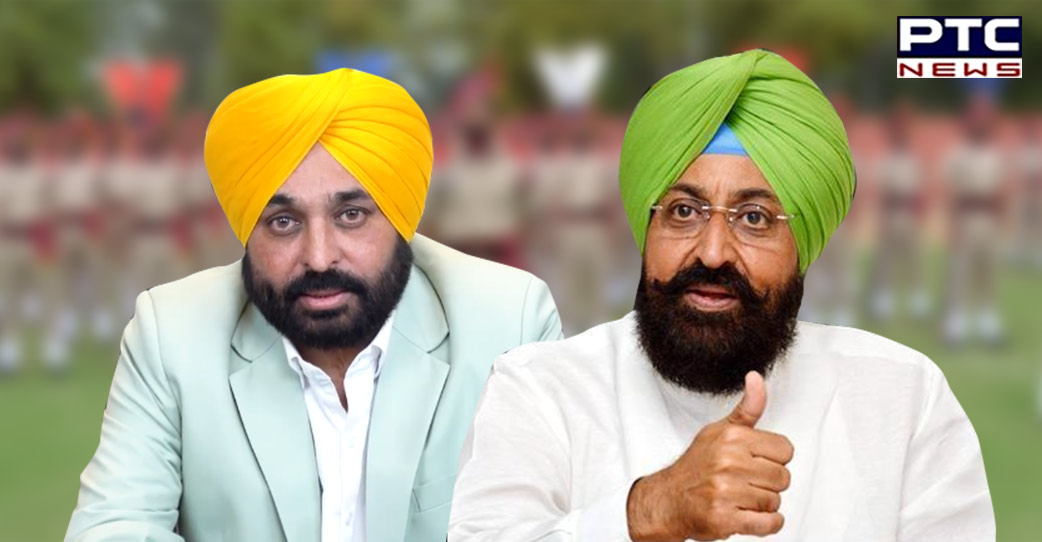 Chandigarh, October 17: Lashing out at the Bhagwant Mann-led Aam Aadmi Party Government in Punjab for publicising the distorting picture of Rangla Punjab in the media, the Leader of Opposition and Senior Congress Leader, Partap Singh Bajwa on Monday said that the AAP government has totally flopped in multiple sectors in Punjab including agriculture, development, and law and order yet through advertisements in certain media outlets, the AAP is falsely propagating the other way around.

Bajwa said that it's been more than a week since the farmers under the banner of BKU Ekta Ugrahan have staged indefinite agitation near the residence of the CM in Sangrur to get their accepted demands implemented.
Also Read: One killed, 3 hurt in boat accident in Assam
"Despite giving assurances to the farmers on their demands including compensation to farmers whose crop was damaged due to rain and pest attack, financial aid of Rs 200 per quintal for managing paddy stubble, adequate compensation to farmers for land acquisition, compensation to dairy farmers whose livestock died due to lumpy skin disease and MSP for crops such as maize, moong, and basmati, the government now is turning away from its promises", he added.
Taking a dig at the development situation in rural and urban Punjab, Bajwa said that the acute shortage of essential construction materials including sand and gravel has put the development works in the state on hold. The National Highway Authority of India (NHAI) has also discontinued its projects owing to the same.
"The residents are forced to buy sand from the neighbouring states at expensive rates to meet their requirements. Due to the scarcity of sand, the construction labour, daily wagers, and the MGNREGA workers find it difficult to make ends meet since there is no job in the unorganised construction sector", LoP said.
He said that the law and order situation in Punjab has been at an all-time low. The dreaded criminals have fled from police custody.  Even the pettiest criminals nowadays possess guns. A few days back, the Moga CIA staff in charge was seen laughing with gangster Lawrence Bishnoi and patting his back.
These instances demonstrate a deep nexus between the gangsters and police under the AAP regime. "Is this the kind of Punjab, the Aam Aadmi Party promised to the people in Punjab while asking for votes?", asked LoP.
Also Read: Urvashi Rautela chops hair in support of Iranian women protesters
LoP, Partap Singh Bajwa condemned the Punjab Cabinet Minister Dr. Baljit Kaur for her insensitive conduct towards the youngsters, who got badly injured after being hit by a speeding escort vehicle belonging to her convoy. Despite the fact that she assured the families of the victims to provide medical treatment, the injured were denied the same for several hours. "The families of the victims alleged that they were being forced to reach a written compromise", Bajwa added.
-PTC News