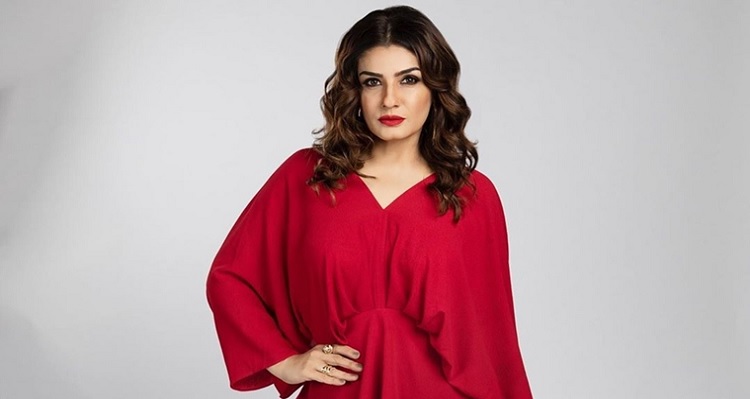 After Punjab Police filed a complaint against Raveena Tandon, Bharti Singh and Farah Khan for allegedly hurting religious sentiments of a community in a TV show, Raveena Tandon has clarified that it was not her intention to insult anyone and also urged the people to watch the video in question.
While sharing the video of the show, Raveen Tandon wrote: "Please do watch this link. I haven't said a word that can be interpreted as an insult to any religion. The three of us (Farah Khan, Bharti Singh and I) never intended to offend anyone, but in case we did, my most sincere apologies to those who were hurt."

Deputy Superintendent of Police (DSP) Sohan Singh stated that "We have received a complaint against actor Raveena Tandon, comedian Bharti Singh, and director-producer, Farah Khan, claiming that they have hurt religious sentiments of the Christian community, during a show."
What was the matter? Watch it here:
In a video shared by Raveena Tandon, Farah Khan asked Raveena and Bharti to spell 'Hallelujah'. While Raveen wrote the correct spelling, she got 10 points, while Bharti Singh wrote, 'Heleluya'. To this, Farah Khan asked Bharti to at least tell the meaning of it, and she will award her with 5 marks.
https://www.ptcnews.tv/laung-laachi-featuring-ammy-virk-and-neeru-bajwa-becomes-indias-first-song-to-hit-1-billion-views-en/
Bharti Singh said that "Ye koi gandi Gaali Hai, jo aise le nhi sakte kyunki families bhi ye show dekhti hai. Ye naye vyaahe Jode ke lie hai. Ye pati keh sakta hai, Hele-Luya (It is an abusing word, which can't be taken in front of everyone as families also watch this show. It is for the newly-weds, where husband can say Hele-Luya)."
To this, Raveena and Farah both were laughing and in fact Farah gave Bharti 5 marks. This has triggered the community after which people are protesting against the three of them as in Christianity, Hallelujah means God be praised (uttered in worship or as an expression of rejoicing).
-PTC News