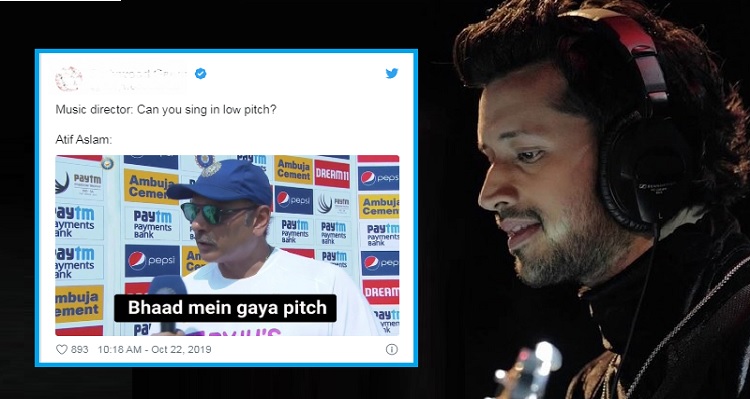 India whitewashed South Africa 3-0 in the Test series, on Tuesday. India's head coach Ravi Shastri while speaking about the victory in the Ranchi Test stated that the team's motto was to take 20 wickets and take the pitch out of the equation.
The commentator Sanjay Manjrekar asked Ravi Shahstri, "What's the difference between this team and the team you took charge five years ago?" Shastri replied, it had a new line of thinking. "Bhaad me gaya pitch (to hell with the pitch)", he said.
Ravi Shastri's post-match remark:
"We need to take 20 wickets, doesn't matter if it's Johannesburg, Mumbai, Auckland, Melbourne or anywhere. Once we have taken those 20 wickets and our batting, keeps going, then it's more of like a smooth-running-Ferrari," he added.
Also, Read | Hardik Pandya goes under the knife for a lower back issue, Surgery was done successfully!
The video went viral on social media. A lot of people are claiming the performance and form of the team as managing an aircraft on auto-pilot. Also, there are those who came up with jokes and memes made over Shastri's statement.
Here are the memes made on Ravi Shashtri's Bhaad Me Gaya Pitch remark:
https://twitter.com/rronak3/status/1186500967744692224?s=20
https://twitter.com/thatArsenalKid/status/1186502939877072896?s=20
https://twitter.com/dhaikilokatweet/status/1186569144000401410?s=20
https://twitter.com/hobart_133/status/1186517682461429761?s=20
https://twitter.com/newshungree/status/1186530694165495808?s=20
https://twitter.com/Madan_Chikna/status/1186574298695290881?s=20
https://twitter.com/FarziCricketer/status/1186546220665229313?s=20
https://twitter.com/BollywoodGandu/status/1186504617665781761?s=20
India has won the Test series against South Africa and is far ahead in the points table of ICC World Test Championship. Now, India is all set to take on Bangladesh, as it will host Bangla tigers for the 3-match T20 series and 2-match Test series.
-PTC News