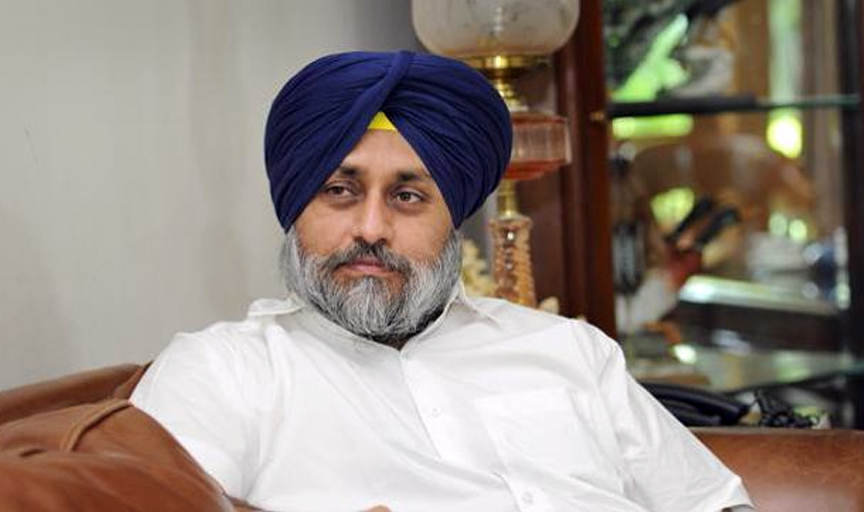 Register cases against govt officials denying dues to farmers starting from top - Sukhbir Badal
Shiromani Akali Dal (SAD) president Sukhbir Singh Badal today said cases should be registered against all government officials who had denied dues to sugarcane farmers starting from the top, even as he demanded the government take over private mills to ensure crushing of sugarcane and payment of farmer dues.
Addressing a large gathering of farmers here, the SAD president also condemned chief minister Capt Amarinder Singh for not meeting farm leaders despite large scale unrest in the farming community over injustice being meted out to sugarcane growers. He said in direct contrast former CM Parkash Singh Badal was always available to the people and especially to farmers. "Badal Sahab gave an enhanced sum of Rs 50 per quintal to farmers on behalf of the government in 2015-16. The present government should do likewise".
Stating that Akali workers had already joined the farmer protest in Phagwara besides agitating themselves to ensure cane farmers got justice, Mr Badal said the government should immediately release Rs 417 crore due to farmers along with interest.
The SAD president said it was condemnable that the government was acting helpless before private mill owners who were refusing to crush sugarcane since nearly one month. He said the government should make the millers toe its line or take over the mills.
Mr Badal said the government had not only caused loss to sugarcane farmers but paddy growers also. He said the government first delayed paddy transplantation by ten days which resulted in higher moisture content and lower yields. "Farmers had to pay Rs 100 to Rs 150 per quintal bribes to get their produce procured. This has also resulted in late sowing of wheat whose yield will also suffer".
Senior leaders announced to intensify their agitation in favour of farmers besides ensuring farmers were not persecuted by registration of false cases. Those who spoke on the occasion included Sikander singh Maluka, Bibi Jagir Kaur, Sohan Singh Thandal, Gurpartap Wadala, Pawan kumar Tinu, Baldev Khaira, Surinder singh Bhulewal Raathaan, Baljeet Singh Nilamahal,Satpal Mall, Kulwant Singh Manan, Amarjit Singh Thind, Sarbjot Saabi