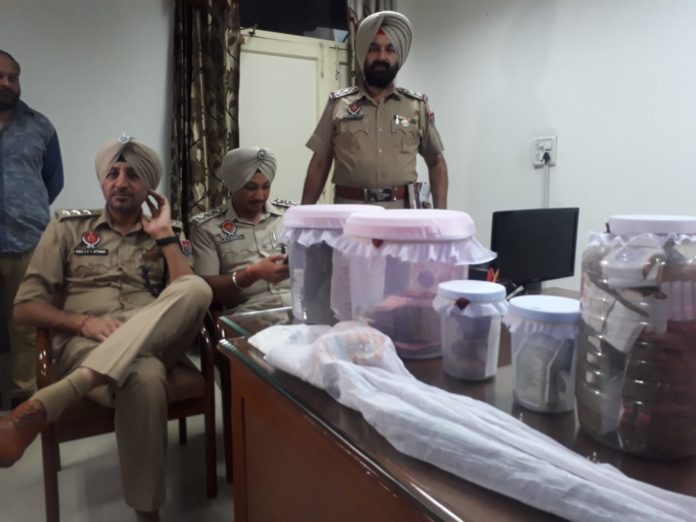 Robbery Case: 4 arrested, Rs 30 Lakh recovered by Amritsar Police
In a major breakthrough, a bank robbery case was solved by a team of the Amritsar Police here on Saturday as they arrested 7 out of 4 accused, officials confirmed. All the accused are residents of Ajnala Village, they added.
Unidentified robbers robbed an assistant manager of Canara Bank at the Majitha branch of Rs 38 lakh after throwing chilli powder in his eyes near Naagkalan village on August 23. The 5 accused had robbed 38 lakh rupees out of which Rs 30,800 was also recovered, police said.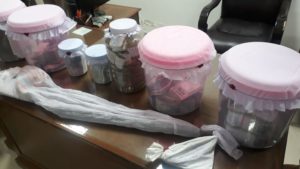 One pistol 315 bore, one 32-bore pistol and one doubles and 24 live cartridges were among the weapons seized, 2 i10 cars were also recovered by the Amritsar Police. 
The manager identified as Baljit Singh was accompanied by a peon. The rural police headed by SSP Parampal Singh reached the spot and initiated a probe.
The incident took place when Baljit Singh was on his way to Amritsar in a car with the cash. Initial probe indicated that the robbers had conducted a recce and knew the movements of the manager.
The robbers followed Baljit's car in two vehicles – i10 and i20 – when he left from the bank. When he reached near Naagkalan village, one of the cars overtook the victim's car and blocked its way. They smashed the windowpane of the driver's side and threw chilli powder in the assistant manager's eyes before snatching the cash bag.
They robbers were also carrying firearms.
A case has been registered at the Majitha police station. The police have managed to procure the CCTV footage of the cars that were following Baljit Singh.
The SSP said the bank authorities should have informed the police before ferrying such a huge amount of cash.
-PTC News