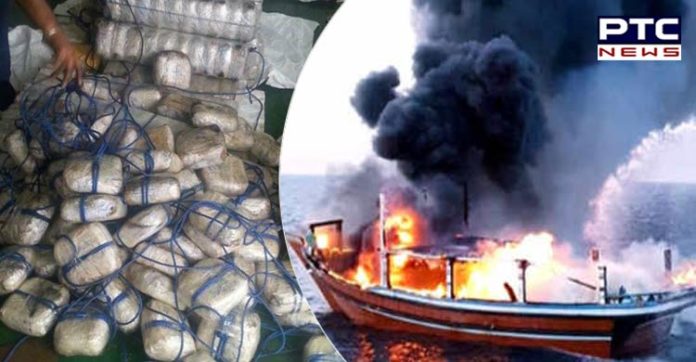 Rs 500-cr heroin from Pakistan seized in Gujarat
Gujarat Anti-Terrorist squad and Coast Guard today seized about 100 kg of heroin worth Rs 500 crore smuggled from Pakistan on Wednesday from the Porbandar coast. The security forces also arrested nine Iranians nationals during the operation.
Also Read: Punjab CM orders enrollment of kin of 585 deceased home guards as volunteers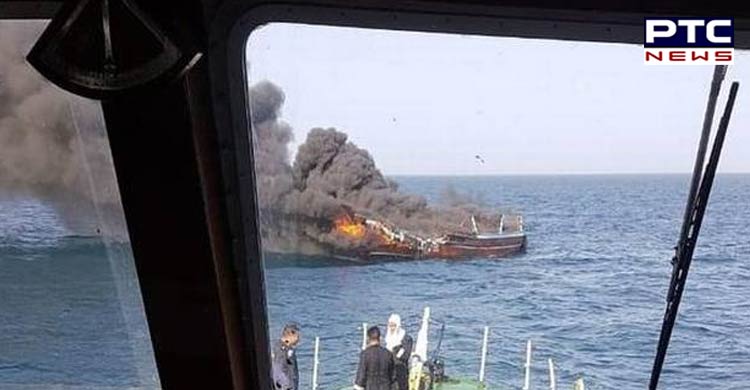 Gujarat ATS had received an input about the Iranian boat carrying drugs which would be off-loaded near Porbandar. Based on the intelligence report, the ATS and Coast Guard launched a joint operation to trace the boat. The teams were able to locate it after 24 hours. As the Indian security forces started approaching it, the occupants set it afire in order to destroy the trace of the drugs. But, security forces somehow managed to recover 100 kg of heroin. It also arrested boat occupants.
Also Read: Three security personnel killed in encounter with militants in Kupwara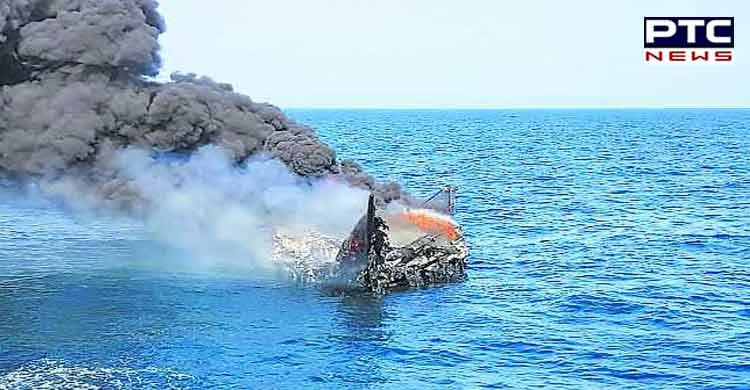 During interrogation, it was relieved that the boat was set on the sail from Iran. It picked up a consignment of drugs from Pakistan's port. The consignment of drugs was owned by Pakistan drug mafia Hamid Malek.
– PTC News