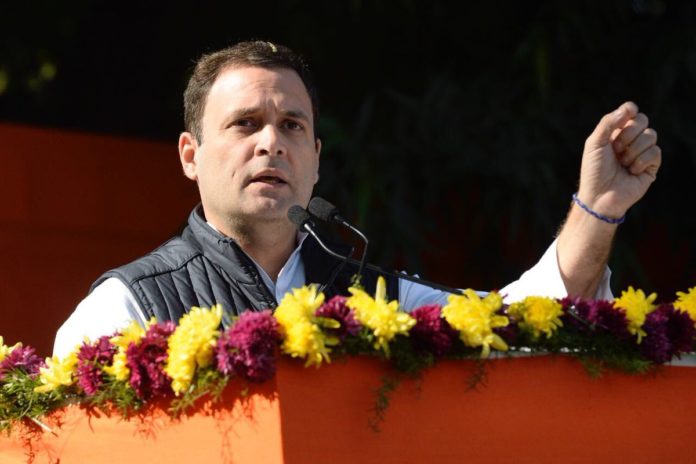 RSS is like poison, don't accept its invite: Congress leaders to Rahul Gandhi
 Congress president Rahul Gandhi has been advised to maintain distance with the Rashtriya Swayamsewak Sangh (RSS) by the Congress leaders.
Rahul Gandhi was advised not to accept the RSS invite to attend an upcoming event of the right-wing outfit.
During the meeting, Rahul Gandhi was told that accepting the RSS invite will harm his reputation since he has taken a strong stand against the right-wing organisation.
Senior Congress leaders in core group meeting have advised Rahul Gandhi to not accept RSS program invitation: Sources pic.twitter.com/dHMbNWf2UE

— ANI (@ANI) August 30, 2018
The warning from Congress leaders came in the wake of reports that the RSS will be organising a three-day lecture series 'Future of Bharat: An RSS' perspective' from September 17 to 19 in Delhi.
Sources said that Rahul Gandhi may be invited for the same along with Communist Party of India – Marxist (CPI-M) leader Sitaram Yechuri.
Rahul Gandhi attacked PM Modi and Finance Minister Arun Jaitley in a tweet while Congress Spokesperson Manish Tewari posed queries on the deal at the party's regular briefing here.
The Opposition party's attack came hours after Jaitley termed the Congress party's charges on the Rafale deal "complete falsehood", in a Facebook blog post.
-PTC News