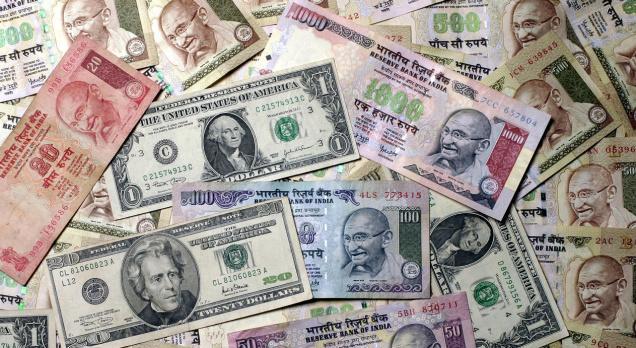 Mumbai: The rupee slipped from its initial gains to trade lower by 2 paise to 64.54 against the US dollar in late morning deals on fresh demand for the American currency from banks and importers.
Capital outflows, in small lots, also weighed on the rupee while rally in domestic equities restricted the rupee fall to some extent, a forex dealer said.
The rupee opened flat at 64.50 against yesterday's closing of 64.52 per dollar at the Interbank Foreign Exchange (Forex) Market here today.
The domestic currency hovered in a range of 64.58 and 64.50 during morning deals before quoting at 64.54 per dollar at 1025 hours.
Meanwhile, the dollar index was trading marginally up by 0.01 per cent at 100.31 against a basket of six currencies.
Overseas, the dollar pulled away from a five-month low versus the yen at Asian trade today, with comments from US Treasury Secretary Steven Mnuchin and higher debt yields giving the bruised greenback some breathing space.
Still, the dollar was capped by nervousness about today's economic dialogue between the United States and Japan.
Lingering worries about North Korea and the coming French presidential elections also kept a lid on the dollar against the safe-haven yen.
Meanwhile, the benchmark Sensex was trading up by 254.68 points, or 0.87 per cent, to 29,668.34 at 1030 hours.
— PTI