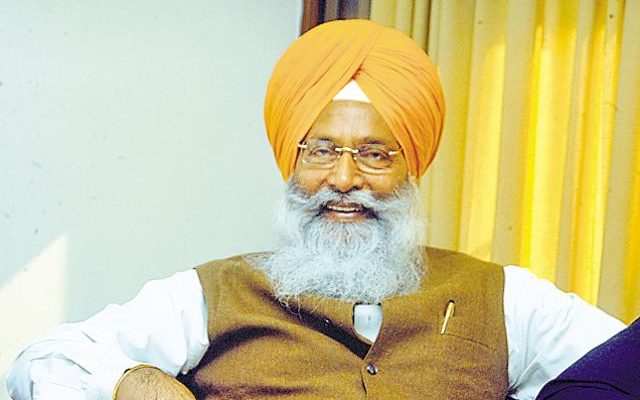 Chandigarh: The Shiromani Akali Dal (SAD) today asked the new Congress government not to indulge in showmanship on issue of power exports to Pakistan and simply follow the line taken by the SAD-BJP government in this regard.
In a statement here, SAD mp and secretary general Sukhdev Singh Dhindsa said before approaching the Prime Minister on this issue the new government should have known that this issue was already in the notice of the Union government and considerable progress had been made in this case.
Referring to the ground work which had already been done, Mr Dhindsa said former Deputy chief minister Sukhbir Singh Badal initiated the exercise to export power to Pakistan during a meeting with Pak Punjab chief minister Shahbaz Sharief in 2012. The MP said following this the Pakistan cabinet approved a proposal to purchase power from India in 2014.
"Following this talks have taken place between the power ministries of both countries. Recent unwanted incidents at the border including the Pathankot terror strike have put a spanner in the works. However talks as well as power export to Pak from Amritsar should start soon as already deliberated earlier.
The Akal imp said Punjab had reached a stage from being a power strapped State in 2007 to being power surplus now due to the efforts made by Mr Sukhbir Badal in this regard. The leaders said not only were thermal plants set up in record time but even the transmission and distribution system had been strengthened at a cost of Rs 3,900 crore. "Punjab is the first State to have a 400 KV ring main station with GIS mapping of all 132 KV and 220 KV sub stations", they added.
Mr Dhindsa said everyone knew that these series of steps had made Punjab an investment destination and the State had attracted huge investment from top industrial houses in the country. He said it was ironic that the new government which was now hard selling the power surplus advantage of Punjab as well as cheap available of power in the State had questioned this status when in the opposition.
"We should all work for the welfare of Punjab. The SAD will support efforts to export power to Pakistan and Nepal but the new government should also acknowledge the fact as to which government made the State power surplus. Credit should be given where due and the new government should not try to appropriate credit for things which have achieved or taken up during the previous SAD-BJP rule", he added.
— PTC News