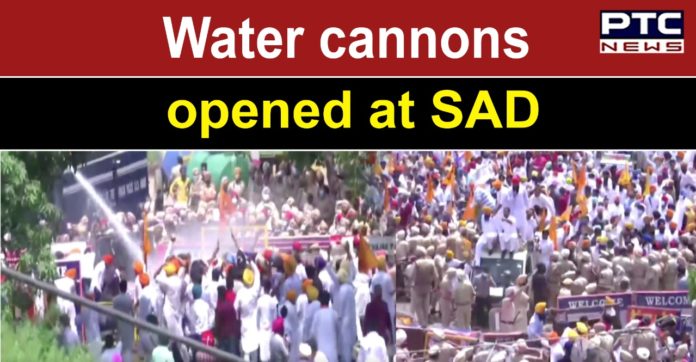 Water cannons on SAD Protestors: Shiromani Akali Dal under the leadership of party president Sukhbir Singh Badal on Tuesday started marching towards the residence of Chief Minister Captain Amarinder Singh in an order to protest against various scams.

As per the visuals, the SAD workers started marching towards the residence of Captain Amarinder Singh while the police resorted to water cannons. The barricades were broken which were placed by the police to stop the protestors.
Also Read | SAD holds 'dharna' outside residence of Captain Amarinder Singh in Mohali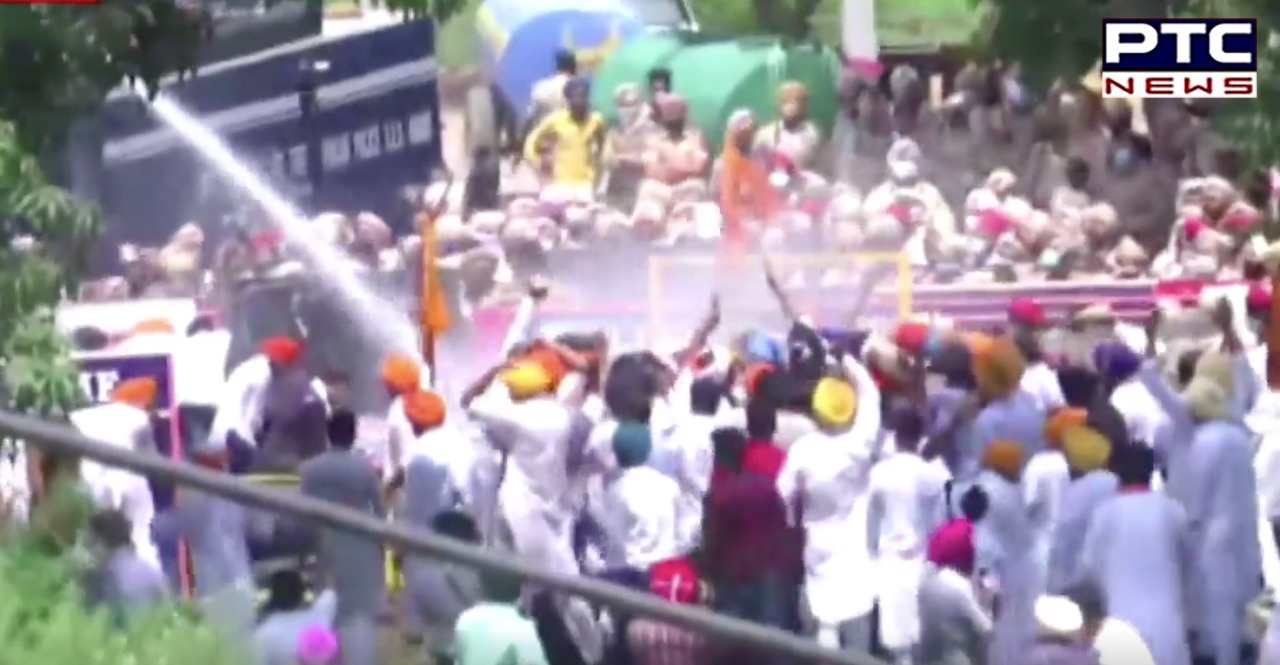 Shiromani Akali Dal (SAD) led by Sukhbir Singh Badal has been demanding the immediate dismissal of Health minister Balbir Singh Sidhu besides the institution of a CBI probe into the vaccine and Fateh kit scams.
Also Read | US FDA rejects emergency use authorisation for Bharat Biotech's vaccine Covaxin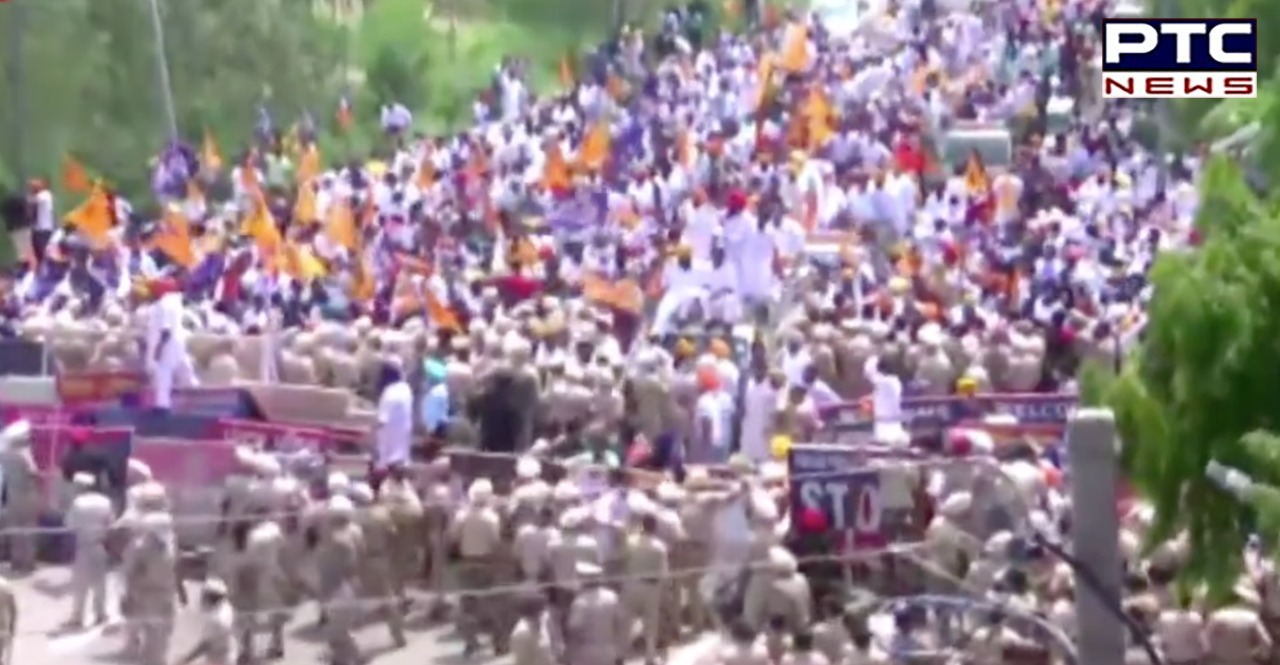 The SAD president is leading the 'dharna' while the party's senior leadership, legislators, former legislators, district presidents, and youth office bearers were present during the protest.
Earlier in the day, Sukhbir Singh Badal said that the Congress government hasn't done anything.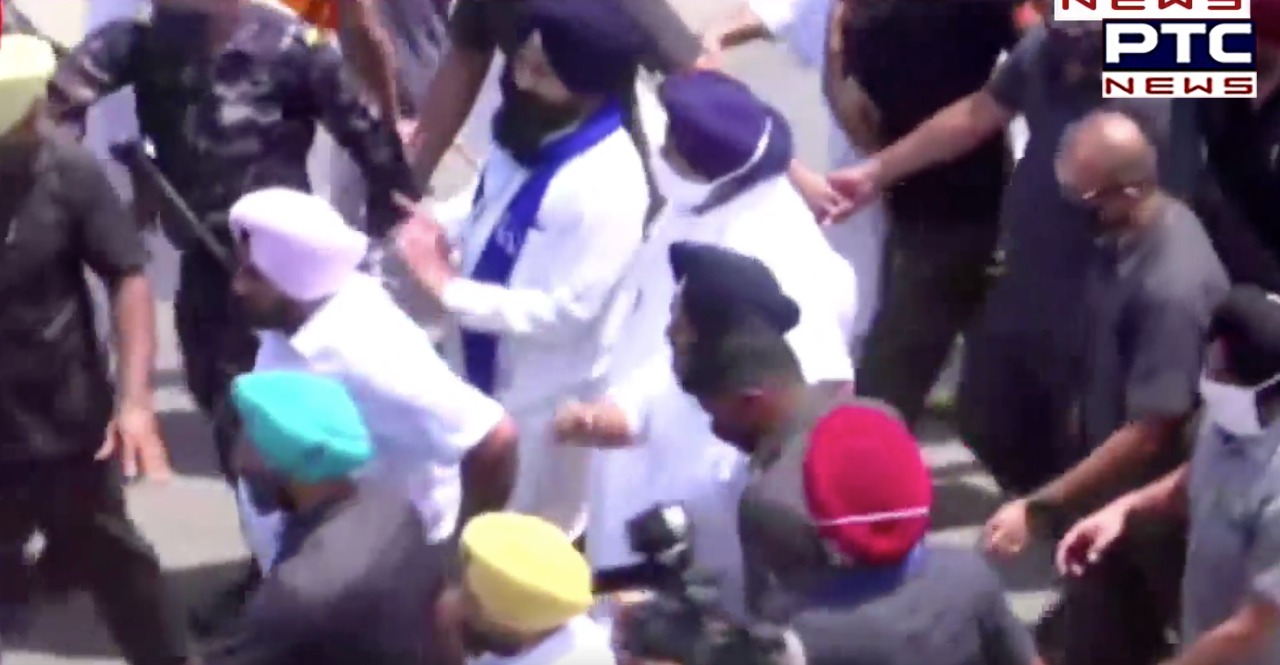 The government has given crore of rupees to their loved ones. This government is those of scamsters, he said.
SAD has recently exposed the vaccine scam, as well as the Fateh kit scam in Punjab, which had shaken the conscience of Punjabis who were shocked that an elected government and its members were profiting from their misery during a time of coronavirus pandemic.
Click here to follow PTC News on Twitter
-PTC News