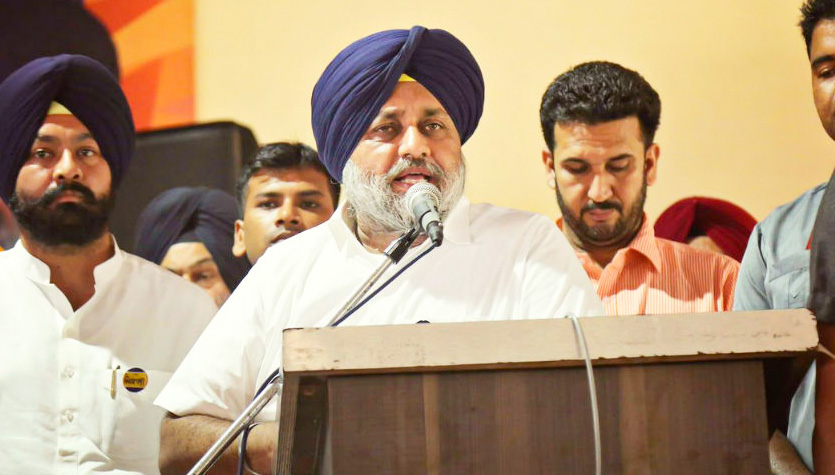 Shiromani Akali Dal President Sardar Sukhbir Singh Badal said today he was gladdened by reports of voting pattern all across the state.
Mr. Badal reiterated that the writing on the wall is clear and so is desperation and frustration among those behind divisive conspiracies.
"Punjabis are turning out in vast numbers to reject negativity and divisive agenda but this has also led to attempts to browbeat Punjabis through goondaism. This will not be allowed to work. But desperation and frustration among our opponents have led to a resort by them to violent and unconstitutional means, which the peaceful but brave people of Punjab have fought back valiantly," he said.
He warned how within the parameters of the law, the SAD BJP workers knew fully well to give a crushing response to goons and that they won't allow anyone to browbeat the voters.
"But, I also urge the Election Commission to discharge its duties impartially and act expeditiously to ensure smooth, peaceful, free and fair poll in Punjab," added Mr Badal.
Mr Badal appealed to the Akali workers to stand as guardians of peaceful, free and fair elections and defeat attempts by lawless and desperate elements to intimidate voters .