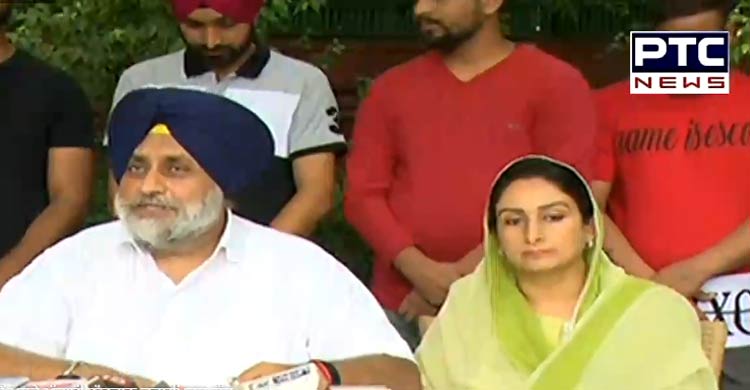 Sukhbir Singh Badal, along with Harsimrat Kaur Badal and Bikram Singh Majithia on Saturday addressed the media, following the seven youth who were taken to Iraq illegally and were brought back by the Shiromani Akali Dal. Sukhbir Singh Badal said, "Human Trafficking is the biggest scam in Punjab". He said, "Agents in Punjab takes money from the youth making a false promise of providing them jobs and takes them illegally to the foreign countries and takes their passport asking more money. Even these youths are treated inhumanly, without food, money and even they are sent to the jails."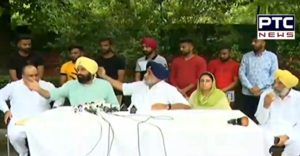 Sukhbir Singh Badal said, "These Punjabi youths were taken to Iraq on the promise that they will be given job, but the agent left them without the passport. Their parents visited us and then we talked to Harsimrat Kaur Badal, who talked to External Affairs Minister, who later contacted the ambassador and then the Embassy contacted students and nabbed the agent". "Shiromani Akali Dal arranged the return tickets and brings back the youths", added Sukhbir Badal. Meanwhile, he asked the Punjab Government to take serious action against these agents. Also, he said that even girls are taken abroad and sold there.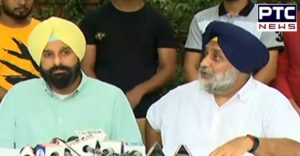 Likewise, Union Minister Harsimnrat Kaur Badal said, "In December 2018, these Punjabi youth were taken illegally, where their passports were snatched. They use to put fine of $ 20 per day. They raised voice against the agent, but they were surrounded by the law and order of Iraq". "The total fine that these youth were supposed to submit was $14,000, but Iraq embassy closed the case in collaboration with the Indian govt and freed them from the fine and even nabbed the agent, within a month", she added.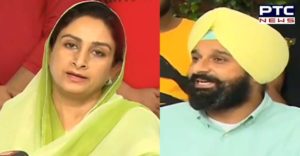 Adding on, she said, SAD brought them with the return tickets. Hence, she asked the Punjab government to take strict action against such agents in Punjab. Also, she appeals to the youth and their parents to avoid such agents who promise to give jobs in foreign countries. Likewise, the Union Minister requests the center to make a website so that the parents can complain about the same.
Also Read: Captain Amarinder Singh is the worst CM of Punjab: SAD Chief Sukhbir Singh Badal at the protest outside DC Office in Moga
Meanwhile, Bikram Singh Majithia said, "In this case, the agent promised these seven youths that they will be taken legally, and will get a job of $700-1000, with accommodation and free food." Furthermore, he slammed the Punjab government, that following the parents' complaint no action was taken against the agent, no helpful need was provided to them.
-PTC News