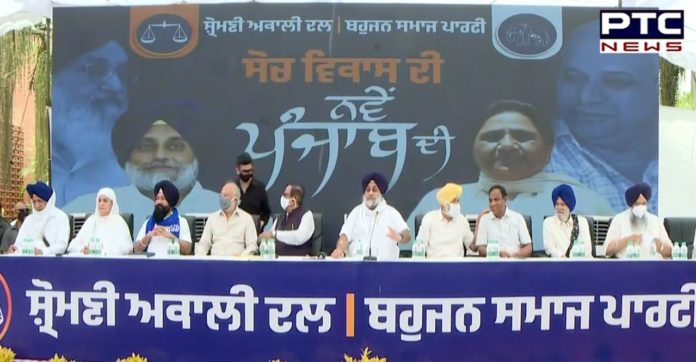 SAD-BSP Alliance ahead of Punjab Assembly Elections 2022: BSP chief Mayawati on Saturday said that the alliance announced by Shiromani Akali Dal and Bahujan Samaj Party in Punjab on Saturday was a new political and social initiative.

SAD-BSP Alliance will surely usher in a new era of much-awaited development, progress, and prosperity of the people in Punjab, she said, adding that "Hearty congratulations and best wishes to the people for this historic step."
Also Read | SAD announces alliance with BSP ahead of 2022 polls; BSP to contest on 20 seats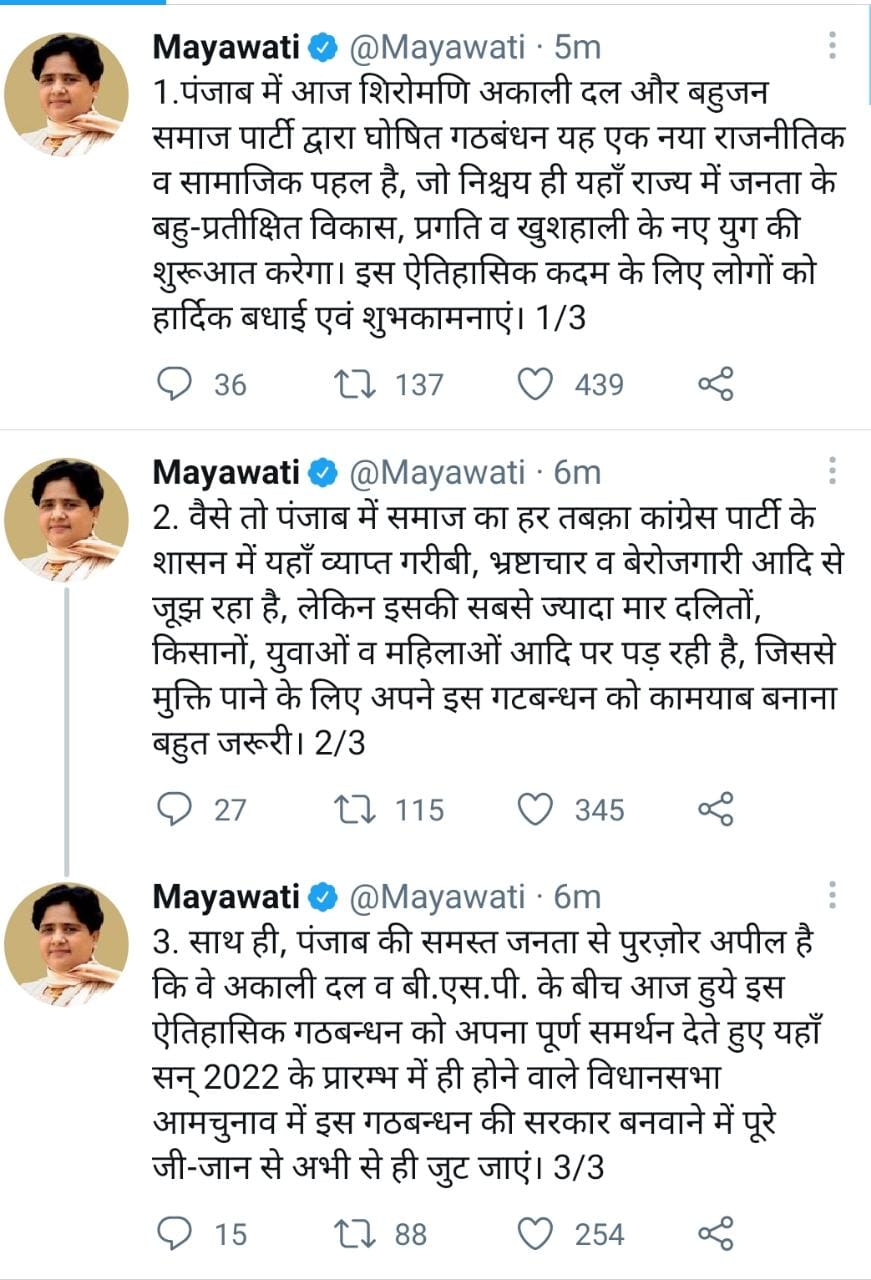 "Although every section of the society in Punjab is suffering from poverty, corruption, and unemployment, etc. prevailing here under the rule of the Congress party, Dalits, farmers, youth and women, etc. were affected the most," Mayawati said.
Also Read | SAD to prepare Election Manifesto for 2022 polls by end of October 2021: Sukhbir Singh Badal
Adding, she said that it was very important for us to make this alliance a success.
"Also, there is a strong appeal to all the people of Punjab to support the historic alliance of Shiromani Akali Dal and Bahujan Samaj Party to form the government in Punjab as the Assembly Elections are scheduled to be held here in early 2022," Mayawati added.
Likewise, SAD President Sukhbir Singh Badal had said that the "SAD-BSP alliance stands for all Punjabis and will unseat the corrupt Congress regime ruling the state. It will also put an end to the opportunist politics of AAP. The alliance will also act as a bulwark against the anti-federal policies of the BJP-led NDA govt."
He added that "SAD and BSP both believe in 'Sarb Sanjhiwalta' as espoused by Sri Guru Nanak Dev Ji and Guru Ravi Das Ji."
"SAD has always stood with the poor and taken all sections along in Punjab's march to progress. Our alliance will cement this shared philosophy even further," he said.
Click here to follow PTC News on Twitter
-PTC News