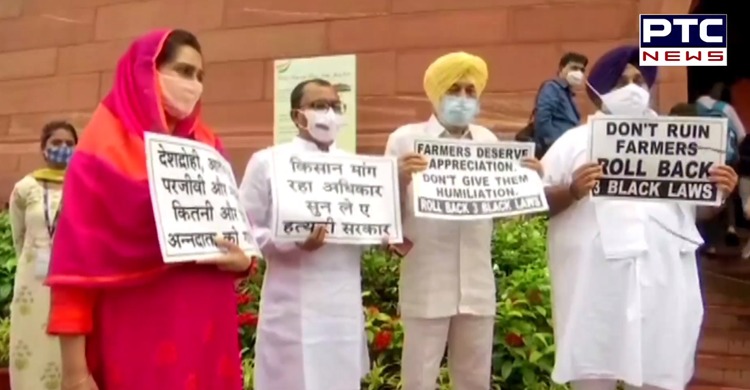 Farmers' Protest: Shiromani Akali Dal President Sukhbir Singh Badal along with former Union Minister Harsimrat Kaur Badal and other SAD and BSP MPs on Tuesday continued to protest against farm laws outside the Parliament during the Monsoon Session 2021.

Former Union Minister said that the 'dictator' government has started Monsoon Session 2021 just to pass its bills. "If you don't want to discuss anything, then why are you investing money on new Parliament," Harsimrat Kaur Badal asked.
Also Read | Google map shows Matka Chowk in Chandigarh as Baba Labh Singh Chowk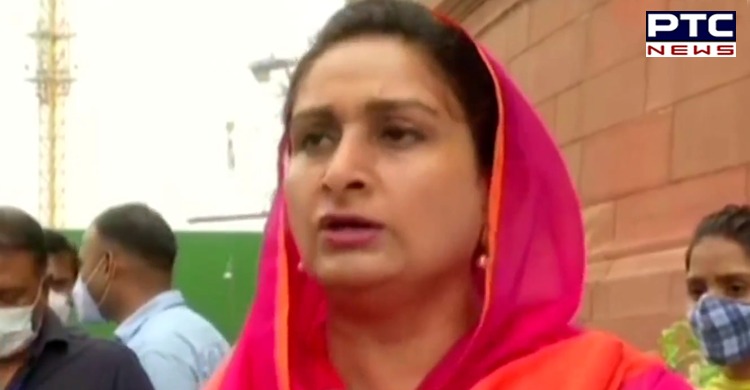 Shiromani Akali Dal and Bahujan Samaj Party are both standing with farmers, she said. "We have been submitting adjournment notices to discuss the issue of farmers' deaths during the months-long protest against farm laws," she said, adding that the "government is running away from the issue".
Also Read | Punjab CM to meet Gadkari on issue of farmers' land acquisition under Bharatmala Pariyojana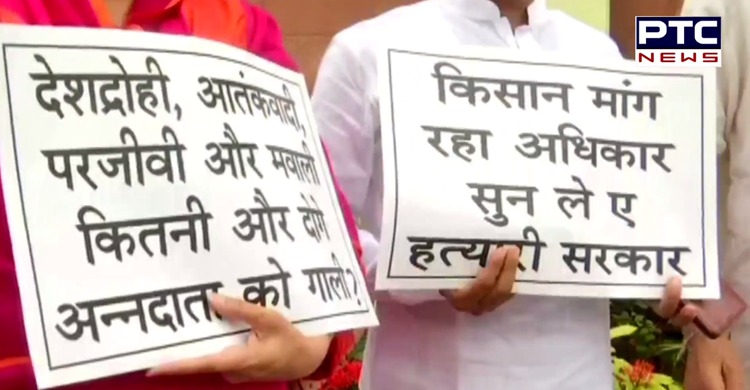 Meanwhile, Sukhbir Singh Badal appealed to all political parties to jointly demand the repeal of farm laws, saying any diversion from this agenda would give a reprieve to the NDA government which wanted to divert attention away from the farmers' protest.

SAD-BSP MPs including Harsimrat Kaur Badal, Balwinder Singh Bhundur, and Naresh Gujral have been protesting outside the parliament raising slogans of 'kale kanoon wapis lo' and 'kisano ki mange puri karo'. They have been demanding the immediate repeal of the three black laws.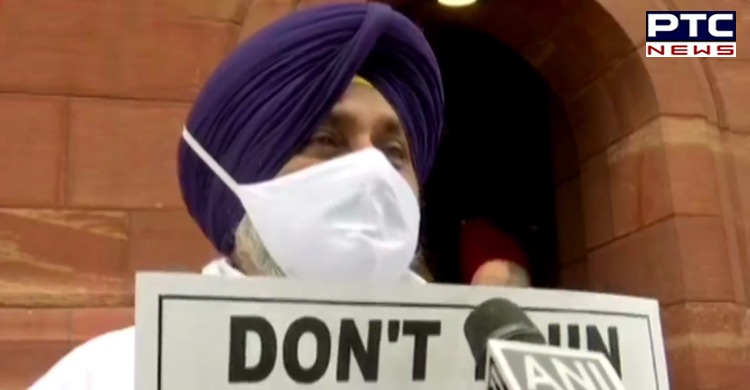 The SAD President said the SAD-BSP alliance had followed a pro-farmer agenda from the first day of the Parliament's Monsoon Session 2021 and would continue to raise this issue for the remainder of the session.
"We are committed to ensure justice for farmers of Punjab and the country. We also appeal to other political parties to unite to ensure the cause of the annadaata is not weakened in any way," he added.
-PTC News