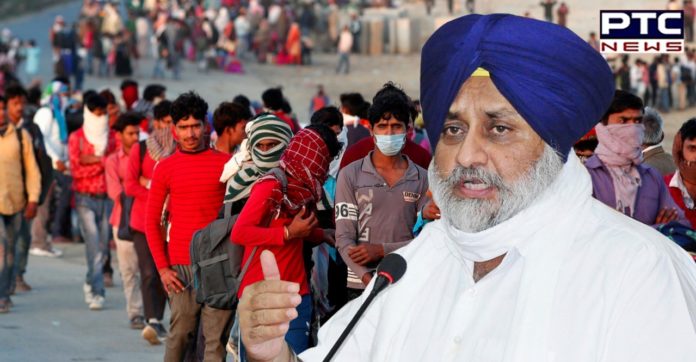 Shiromani Akali Dal (SAD) led by Sukhbir Singh Badal on Wednesday requested the Chief Minister Captain Amarinder Singh to call an All-Party Meeting to discuss the precarious coronavirus situation in Punjab following total chaos amidst a spiraling death count besides discussing ways and means to provide financial relief to different sections of society.

This decision was taken at a meeting presided over by the Shiromani Akali Dal President Sukhbir Singh Badal at the party head office here.
Also Read | COVID-19 India: PM Narendra Modi a 'super-spreader' of COVID-19, says IMA Vice President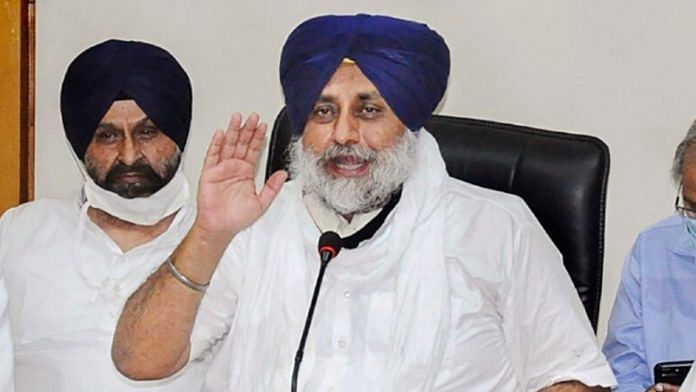 Senior party leaders who attended the meeting said the Congress government led by Captain Amarinder Singh should try to take everyone along in the fight against Covid-19 and that an All Party Meeting was necessary to ensure all parties worked in synergy with each other and assist the government in its efforts to provide necessary aid to the people.
Also Read |  Coronavirus: Punjab CM again rules out complete lockdown, announces phased opening of shops
The SAD President also reviewed the humanitarian aid being provided by the SAD and YAD including food service and plasma donation and expressed satisfaction that aid services had been extended to fifty constituencies. He said efforts would be made to reach out to all constituencies in the next few days.
The meeting also took note of the suffering of the people due to the ongoing lockdown in the State due to the coronavirus situation in Punjab.
It also stressed the need to give relief to all sections of society. It said the most affected included taxi operators, rickshaw pullers, small shop keepers and labourers and asked the government to provide financial relief to them. It also asked the government to provide relief to the middle class by deferring bank loans and waiving off installments for six months.
Speaking about the reprehensible black marketing of medicines associated with Covid cure, Sukhbir Singh Badal said it was unfortunate that private hospitals were charging lakhs of rupees from Covid patients and the government was not doing anything to regulate these charges.
Click here to follow PTC News on Twitter
-PTC News