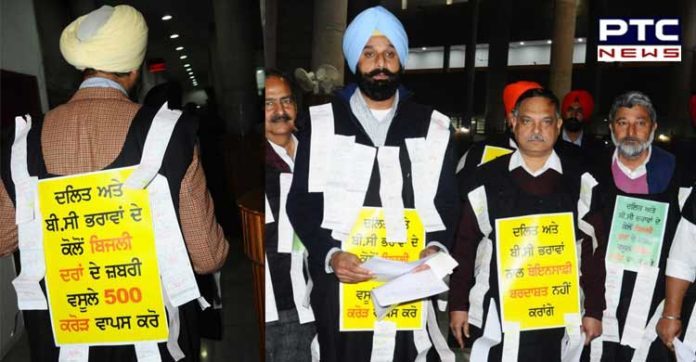 The Shiromani Akali Dal (SAD) today condemned the Congress government for taking back partial free power facility extended to Backward Classes and Scheduled Castes to the tune of Rs 1,000 crore besides putting an inhuman burden on the common man by increasing power tariff by as much as 30 per cent in the last two years.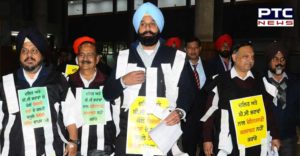 Addressing newsmen after staging a walk out from the Vidhan Sabha, SAD legislators led by former minister Bikram Singh Majithia said every section of society had been affected by repeated power tariff hikes, but the most affected were the poor including backward class and scheduled caste consumers. "The Congress government has withdrawn the 200 units being supplied free of cost to the BC consumers during SAD-BJP tenure. It has also put a condition on the 200 units per month being supplied free to SC consumers stating that if more than 3,000 units are consumed by an SC consumer in one year he will have to pay the full bill without availing the 200 units per month facility. These consumers are also being presented inflated bills of as much as Rs 2 lakh", he said while demanding that the entire amount denied to SC and BC consumers be refunded to them.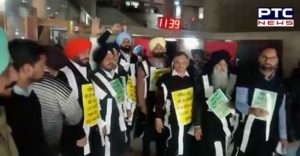 The SAD legislators, who also showed scores of inflated bills to the media, said this was not all. Former minister Parminder Dhindsa said consumers were also being levied fixed charges whether they consumed power or not. "Power tariff has been increased as many as eleven times in the space of barely two years. This has resulted in Punjab power tariff being the costliest in the region". He said while power was available for Rs three per unit in Delhi, it was Rs 2 in Haryana and Rs 5.31 in Punjab. He said the domestic power slab went up to Rs 7.78 per unit. Mr Dhindsa said even the industrial sector was not spared. "Though the Congress promised Industry power at the rate of Rs 5 per unit, the sector is getting power between Rs 7 to Rs 8 per unit".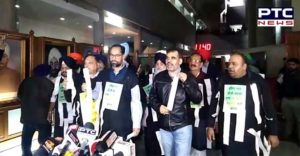 The SAD legislators also highlighted how people were being subjected to increased taxes even as the Congress government had made hollow promises of a tax free budget. They said Punjabis had already been subjected to taxes like infrastructure development tax, electricity duty tax and municipal tax. "More taxes are in the offing with the government set to issue ordinances to put them into effect from April next year", he added.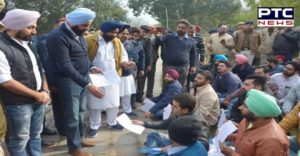 The SAD legislators also demanded that the 27,000 strong government contractual employees be regularized. He said the SAD-BJP government has even made an Act for this purpose but the Congress government had failed to implement it.
Other legislators present on the occasion included Sharanjit Singh Dhillon,Gurpartap Singh Wadala,Pawan Kumar Tinu,N K Sharma,Harinderpal Chandumajra,Sukhwinder Sukhi, Baldev Khaira, Dilraj Singh Bhundar,Kanwaljeet Singh Rosy Bargandi, Arun Narang & Dinesh Singh