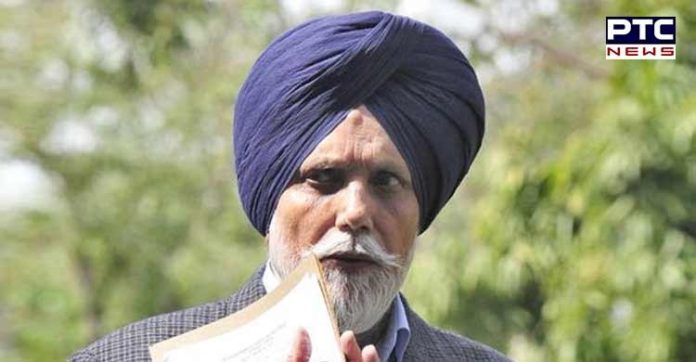 Chandigarh: The Shiromani Akali Dal (SAD) on Thursday termed the Congress government's latest decision to delay the release of Sixth Punjab Pay Commission report by another six months as the biggest betrayal of promises made to State employees and condemned finance minister Manpreet Badal for always making excuses of empty coffers when it came to release the dues of employees but wasting crores on newly appointed Advisors and Chairpersons.
In a statement here, senior SAD leader Janmeja Singh Sekhon said the State government had again stabbed State employees as well as pensioners in the back by announcing another extension in the term of Sixth Punjab Pay Commission. "FM Manpreet Badal had promised to implement the Sixth Pay Commission from January 2020. Now its implementation has been further postponed up to 30th June 2020 and likely to be extended even more.
Lashing out at the State government for turning back on every promise it made to the people at the time of assembly polls, the SAD leader said the government owed Rs.4000 crores to state employees in Dearness Allowance dues. "Around 27000 employees are awaiting regularization. Instead of giving anything, the government is taking away facilities from employees as it is planning to stop 13th salary to Punjab police personnel. Earlier, it had also slashed the salary of teachers from Rs.40, 000 Rs.15, 000"
https://www.ptcnews.tv/sukhbir-singh-badal-asks-captain-amarinder-singh-stop-fd-13th-salary-of-punjab-police-personnel-en/
Stating that the SAD would fight alongside State employees to force the government to release the Sixth Pay Commission report, Mr Sekhon said "we also demand a special session of the Vidhan Sabha to discuss all pending promises made to the people. Like the government's promise to implement the Sixth Pay Commission at the earliest, similarly farmers were promised complete loan waiver, youth were promised jobs and the Congress promised to augment social welfare benefits. None of this has been done. We demand the forthcoming session of the Vidhan Sabha be extended to discuss all these issues", he added.
-PTC News