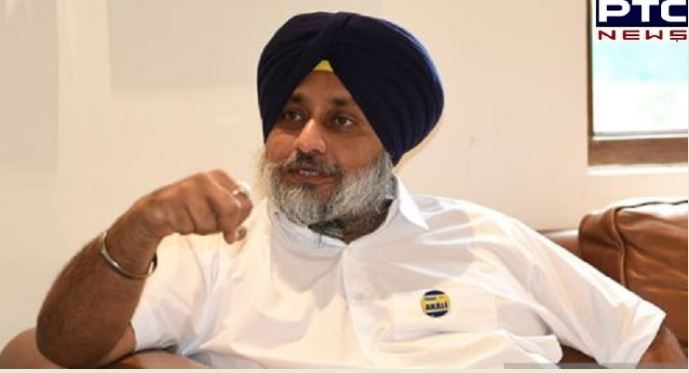 Chandigarh: Shiromani Akali Dal (SAD) president Sukhbir Singh Badal will lead dharnas to be held at Patiala and Moga on December 21 and 24 respectively as part of the party's state-wide series of protests against lawlessness, Police atrocities, illegal mining, persecution of Dalits and other issues that are currently afflicting the state.
Giving this information, Political secretary to SAD president Charanjit Singh Brar said there was complete lawlessness in the state as the Congress ministers and leaders were busy in patronizing notorious gangsters. "People's life and property have become totally unsafe as political murders are being committed in broad daylight. There is a complete Jungle Raj in the state," he said. The party president would lead a dharna on December 21 at 1 pm in Patiala to demand the restoration of rule of law, he added.
Brar further added that the SAD had started a series of state-wide protests against persecution of Dalits, illegal mining and police atrocities and the SAD president was leading this battle against Congress oppression right from the front. He said another dharna will be held at Moga on December 24 at 1 PM under the leadership of S. Sukhbir Singh Badal to expose the failures of the Congress government.
Beas Rape case: Minor girl raped by Class 10 student, parents stage protest
Charanjit Brar further apprised that a party meeting will be held at Bhai Mahan Singh Hall, Sri Mukatsar Sahib at 12 noon on December 22 under the chairmanship of the SAD president to discuss preparations for the Maghi conference. Apart from exposing the state government's failure in implementing its poll promises, a strategy to uncover the Congress's anti-Sikh and anti-Punjab policies would be finalized in the meeting, he added.
-PTC News