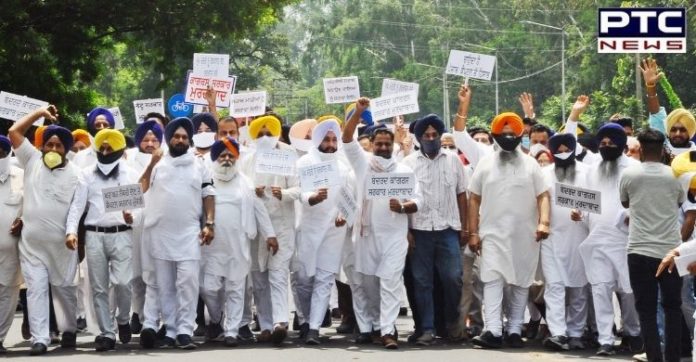 Shiromani Akali Dal (SAD) held a massive protest march to the Raj Bhawan demanding an independent inquiry into charges that the liquor mafia had paid Rs 2,000 crore to Congress President Sonia Gandhi and the party high command to thwart any inquiry into the illicit liquor trade being run under the patronage of Congress leaders and legislators in Punjab.

The massive march, which was led by former MP Prof Prem Singh Chandumajra and included party workers from the Patiala Urban and Anandpur Sahib constituency besides hooch victim families, was stopped two hundred meters from the Raj Bhawan. Following this, the protesters staged a dharna before courting arrest.

Addressing newsmen on the occasion, Prof Chandumajra said as per reports the liquor mafia had dispatched Rs 2,000 crore to Congress President Sonia Gandhi besides the Congress high command. He said it was because of this that the Congress government in Punjab was refusing to hand over the case file vis a vis the Rajpura illegal distillery cum bottling plant to the Enforcement Directorate.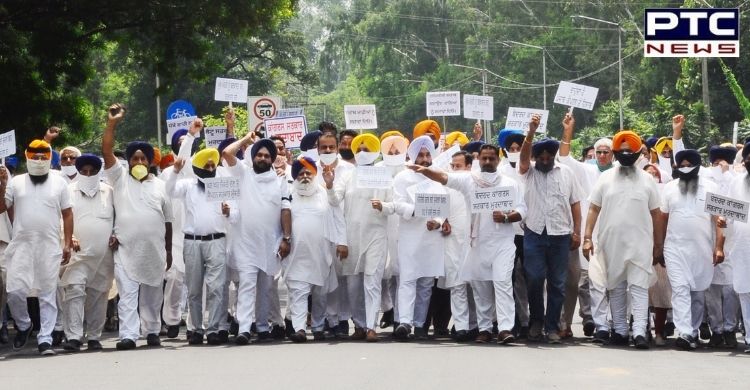 "The liquor mafia knows that if the case file is handed over to the ED then the entire money trail from the source to the political benefactors will be exposed. This is why money was sent to the Congress high command so that it does not put pressure on the Congress government to hand over the case files to the ED and allow a free and fair inquiry into the illicit liquor trade business in Punjab".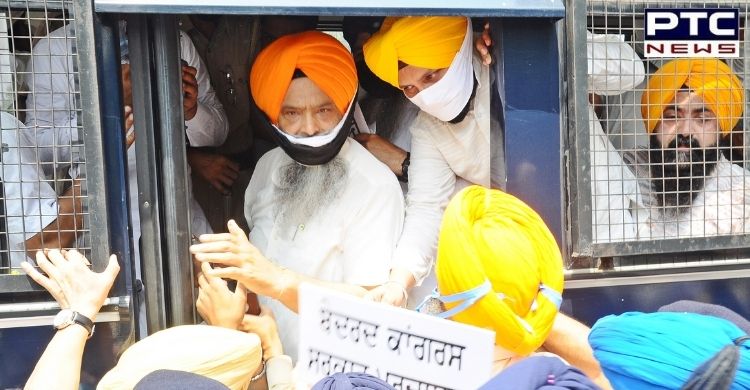 Prof Chandumajra said with this new revelation showing that the Congress high command was also handed in glove with the liquor mafia in Punjab it was incumbent on Governor VP Singh Badnore to order an independent probe into the charges besides recommending immediate dismissal of the Capt Amarinder Singh led Congress government in the State.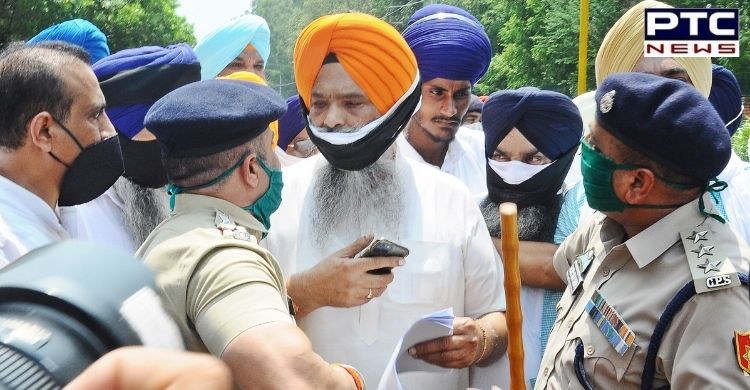 He said the chief minister was also under a cloud because he had presided over a Rs 5,600 crore excise loss as in charge of the Excise portfolio besides failing to take steps to avoid the hooch tragedy across three districts which led to the death of around 130 persons.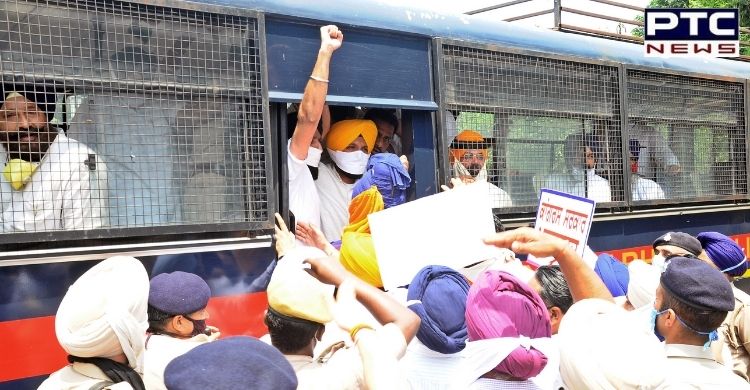 He said there was also an emergent need to dismiss Capt Amarinder Singh since the chief minister was refusing to take action against Congress legislators accused of distributing spurious liquor by the victim families.
Also Read | Happy that National Education Policy hasn't raised concerns of any bias: PM Modi
"Justice can be done in the case only after the dismissal of the CM following which a murder charge under Section 302 should be registered against the guilty MLAs besides sealing of two distilleries of Congress associates involved in the crime and confiscation of the properties of all the culprits", Prof Chandumajra added.
-PTC News