ਪੰਜਾਬ ਭਰ 'ਚ ਲੋਕ ਹੱਕਾਂ ਲਈ ਸ਼੍ਰੋਮਣੀ ਅਕਾਲੀ ਦਲ ਦਾ ਹੱਲਾ-ਬੋਲ

#LIVE ਪੰਜਾਬ ਭਰ 'ਚ ਲੋਕ ਹੱਕਾਂ ਲਈ ਸ਼੍ਰੋਮਣੀ ਅਕਾਲੀ ਦਲ ਦਾ ਹੱਲਾ-ਬੋਲ Shiromani Akali Dal Sukhbir Singh Badal Bikram Singh Majithia Captain Amarinder Singh Indian National Congress - Punjab Dr Daljit Singh Cheema Prof. Prem Singh Chandumajra #Punjab #PunjabiNews #Protest

PTC News यांनी वर पोस्ट केले सोमवार, ६ जुलै, २०२०
Shiromani Akali Dal led by its President Sukhbir Singh Badal on Tuesday staged a protest against the Congress government over various burning issues of the State, including the school fees and hike in petrol and diesel prices.

While addressing the dharna in Zirakpur, Derabassi, Sukhbir Singh Badal said that Captain Amarinder Singh doesn't deserve to be called Chief Minister.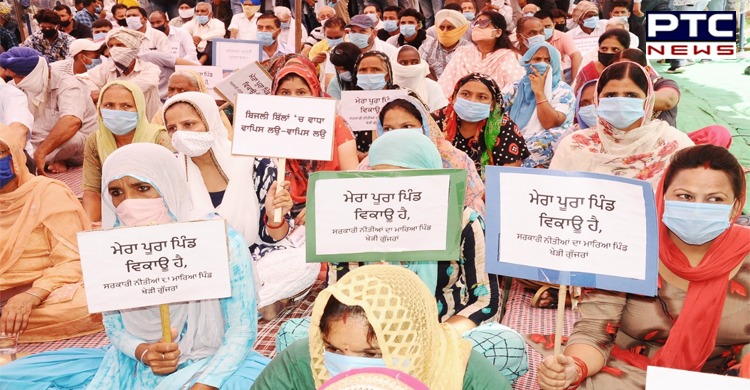 He revealed that he had written a letter to Prime Minister Narendra Modi demanding a CBI inquiry in the distribution of food grains in the state.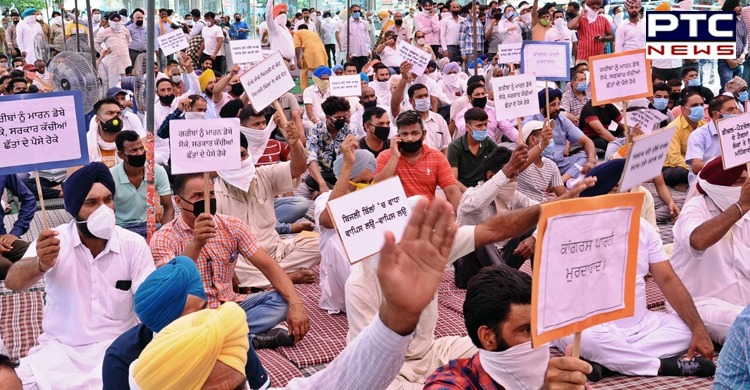 The SAD president said that "Why is the treasury empty? The Treasury is never empty, it's the 'will of the State Government ' which is blank. We never said that our Khazana is empty."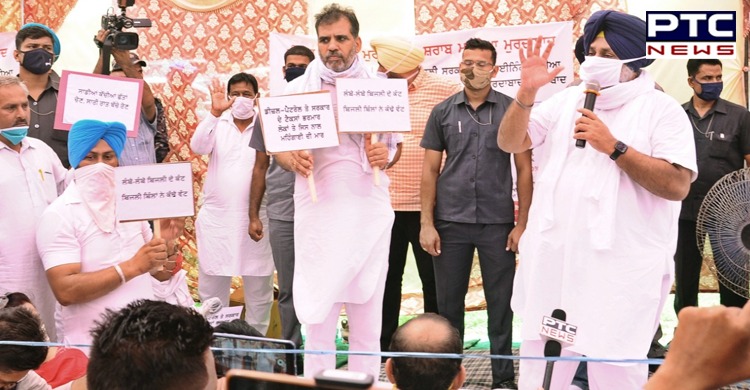 "I have also written to PM Modi on the hike of petrol and diesel prices as well," he said. Sukhbir Singh Badal also said that he attended the All-Party Meeting called by Captain Amarinder Singh. "I said, Captain Sahab, let's reduce the price of fuel by Rs 10 in Punjab. Let's go to Delhi and protest there and reduce the fuel price," he said.
Also Read | E-registration for travellers to Punjab made mandatory
"Shiromani Akali Dal is Punjabi's party. You can compare the work done in our government and the work done in Congress government. he added.
-PTC News