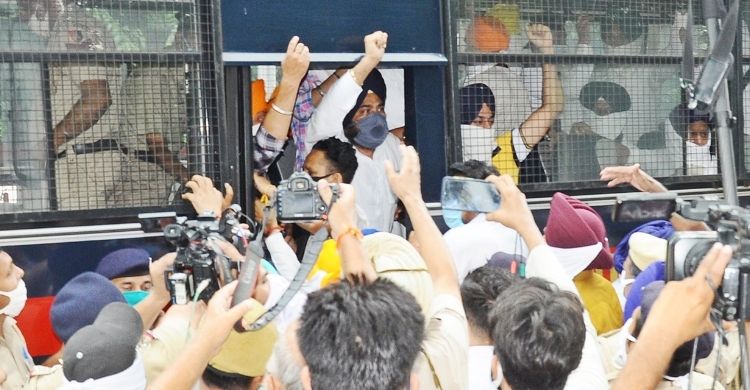 Shiromani Akali Dal (SAD) held a protest march to the Raj Bhawan and courted arrest for the third consecutive day demanding State Governor VP Singh Badnore order a Central Vigilance probe into charges of Congress President Sonia Gandhi and the party high command receiving Rs 2,000 crore from the liquor and sand mafias to operate at will in Punjab as well as ensure no free and fair inquiry was ordered into their activities.

The protest march was led by former minister Hira Singh Gabria and included party workers from Ludhiana district. After being stopped short of the Raj Bhawan the protesters staged a sit-in before courting arrest.

Talking to newsmen, Hira Singh Gabria said the very fact that the liquor and sand mafia had compromised the Congress high command was the reason why Sonia Gandhi had not uttered a single word to condemn the incident nor tried to console the families of 130 persons who had died in the hooch tragedy.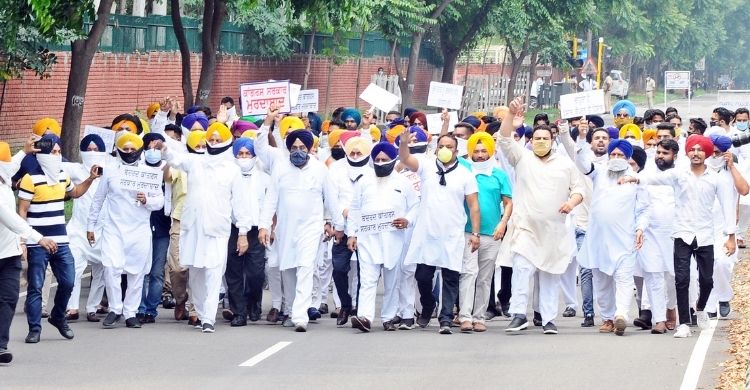 He said a Central Vigilance probe was needed to trace the money trail of transfer of ill-gotten money from Punjab to Delhi and urged the Governor to make this recommendation to the union government immediately.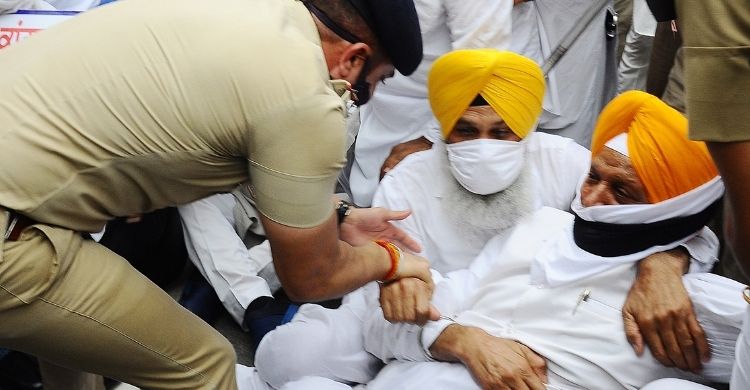 Gabria also urged the Governor to recommend the dismissal of the Capt Amarinder Singh led Congress government, order a high court or CBI inquiry into the illicit liquor trade.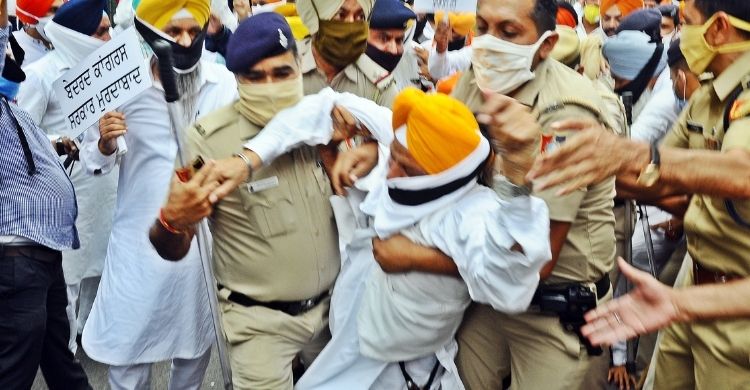 It also demanded to order registration of murder charges against all Congress MLAs named by victim families, seal two distilleries involved in the tragedy including that of the family of the chief minister's Religious Advisor Paramjit Sarna and Congress legislator Rana Gurjit Singh and confiscate all the ill-gotten wealth of all those behind the hooch tragedy as well as illicit liquor trade in the State.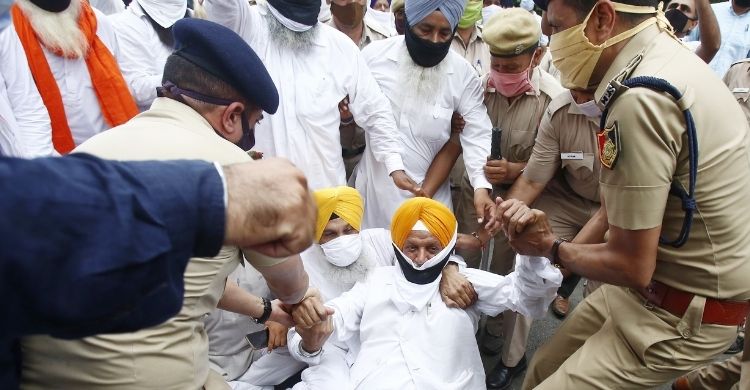 Gabria said the Governor should also direct handing over of all files concerning the Rajpura illegal distillery seizure and other similar cases to the Enforcement Directorate. The SAD leader said the State first lost Rs 5,600 crore in excise revenue and had now lost around 150 precious lives besides the blinding of several persons.
Also Read | Punjab: Excise Department raids 3 factories in Dera Bassi, seizes 27,600 litres of illicit chemicals
He said the Congress government was trying to divert attention from the real issue by taking action against bootleggers manufacturing country liquor even though it was a fact that denatured spirit procured illegally from distilleries was responsible for the tragedy.